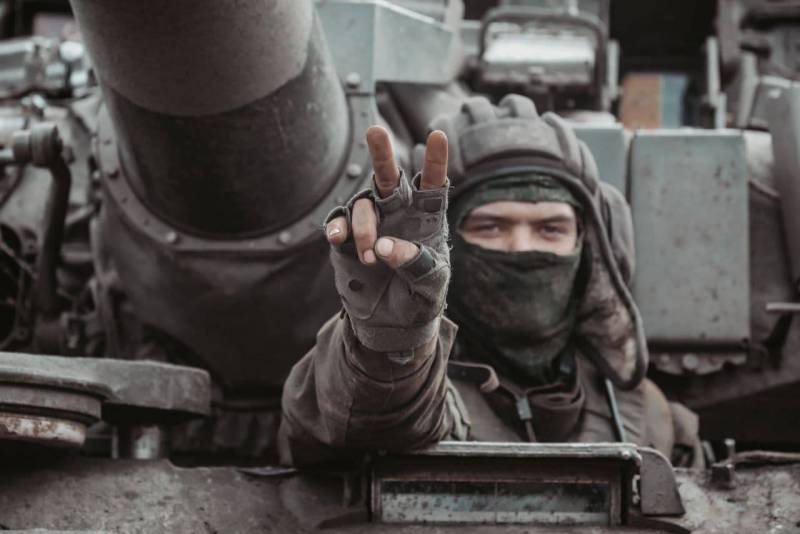 The SVO, which has been lasting for more than a year, has well shown that the Russian military command and control system needs to be corrected, since there are many problem areas. On June 12, Russian military commander Yuri Kotenok decided to speculate about this in his Telegram channel.
Unfortunately, our opponents see much better and farther than we do, they analyze the situation, draw conclusions, preparing short- and long-term forecasts. And it's not even a person doing it anymore
– drew the attention of the military commander.
Kotenok noted, omitting details, that the difficulties facing the Armed Forces of the Russian Federation are well known to all concerned and can be read even between the lines. However, never before in the history of Russia have there been so many questions to its military leadership as now. In fact, Moscow is pulling out the launched SVO solely due to the manifestation of mass heroism and courage by Russian military personnel (soldiers and officers) and PMC fighters.
In his words, the defense lines are mostly held, but "not thanks to, but in spite of." In some sectors of the front, the Russian military simply ran out of ammunition, they had nothing to shoot at the enemy, and they were forced to retreat to reserve positions. However, if someone starts publicly declaring a shortage of ammunition in the RF Armed Forces, he will be in trouble, since this causes great irritation among some "adidas stripes". Moreover, troubles will begin more quickly than the necessary ammunition will be delivered to the troops.
In all wars (in the tsarist, Soviet and post-Soviet times. - Ed.), we pulled out due to our main indisputable advantage - the mass heroism of the personnel. <...> If this heroism was supported by the art of generals, it always brought a stunning result. And if there is trouble with the command, then one torment turns out to be true ...
he concluded sadly.
We remind you that the military commander also
informed
the public about the death of the chief of staff of the 35th combined arms army, Major General Sergei Goryachev in the Zaporozhye region.