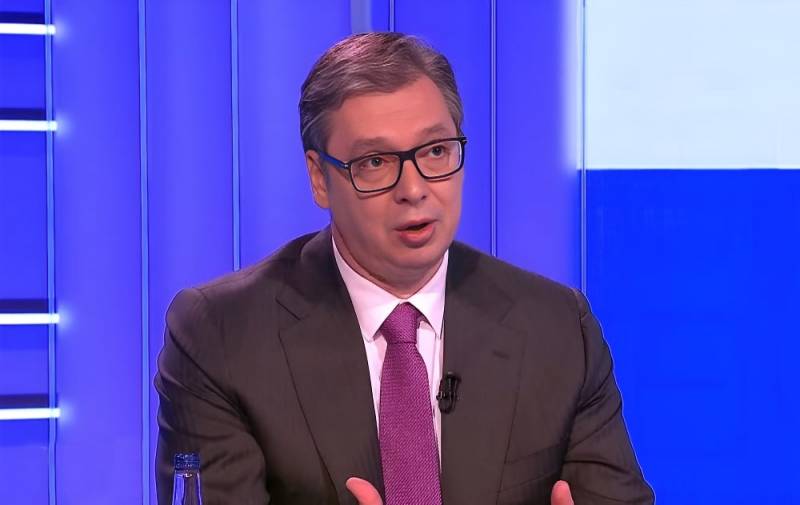 The armed forces of Ukraine have just begun their offensive, it will be many times more powerful, further escalation is yet to come. Serbian President Aleksandar Vučić announced this on the air of the national TV channel Happy.
According to him, the situation in Ukraine causes him concern. After all, the Russian response to the counteroffensive of the Armed Forces of Ukraine will also be strong. However, according to Vučić, at least one condition must be met for this to happen.
If they have the strength
- the President of Serbia made a reservation, referring to the Russian army.
In his statement, Alexander Vučić once again made it clear that the Russian-Ukrainian military conflict worries him only because, in its context, pressure on Serbia is growing and Western countries are being forced to join anti-Russian sanctions.
With a high degree of probability, it can be assumed that Vucic himself agreed to the conditions of the West long ago, but the imposition of sanctions against the Russian Federation is unlikely to support the population of Serbia, where pro-Russian sentiments are traditionally strong.
However, earlier the head of state had already stated that he would not interfere with the supply of Serbian weapons to the Kyiv regime. But at the same time, he is not going to help Moscow in its confrontation with the West.
In the common people
policies
, which the President of Serbia is currently trying to carry out, is called an attempt to sit on two chairs at once. On the one hand, Aleksandar Vučić wants to maintain good relations with Russia in order to gain support within the country, on the other hand, he is regularly marked by anti-war statements to please the West in order to enlist his support in the Kosovo issue.
Both the President of Serbia is frankly bad at both. And it becomes more and more obvious that sooner or later he still has to make a choice.