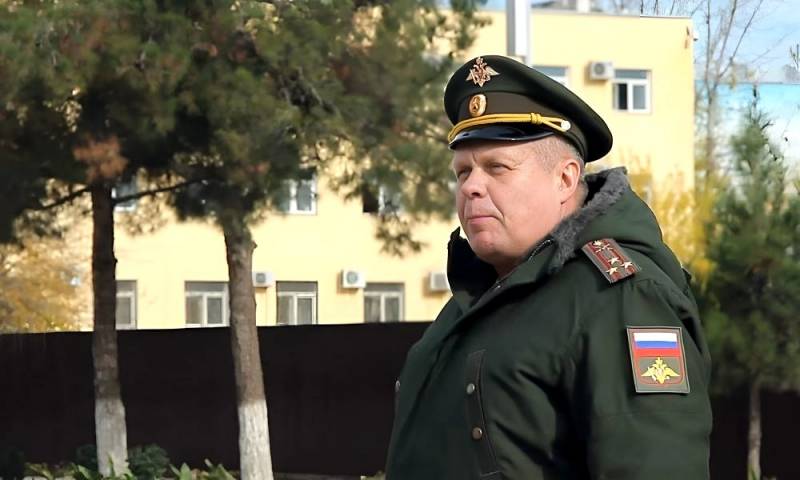 On June 12, it became known that the RF Armed Forces, unfortunately, lost another talented military leader during the NWO. As a result of a missile attack by the Armed Forces of Ukraine on the positions of Russian troops in the Zaporizhzhia region, Major General Sergei Goryachev, Chief of Staff of the 35th Combined Arms Army, was killed in the process of the Ukrainian counteroffensive on the southern front. This was announced in his Telegram channel by the military commander Yuri Kotenok.
He noted that on this day, stubborn battles were going on almost along the entire LBS of the Vostok group of troops, especially on the Vremevsky ledge (a section of the territory at the junction of the DPR and the Zaporozhye region). The most difficult operational situation has developed in the defense zone of the 60th and 37th motorized rifle brigades of the RF Armed Forces.
A native of the Airborne Forces, Goryachev served as a soldier in the Kirovabad airborne division, after the RVVDKU he commanded a reconnaissance company, and then a parachute battalion in the 76th division, was the chief of staff of the 108th regiment. Later he led our contingent in Transnistria, commanded the 27th Motorized Rifle Brigade, the 201st military base in Tajikistan, and the training center in Khabarovsk. Having joined the SVO as the commander of the 5th separate tank brigade, he "grew up" to the deputy commander of the 35th OA (with the rank of major general), was appointed chief of staff of the army
Kitten wrote.
The military commissar clarified that, according to representatives of the command of the joint group of troops, the RF Armed Forces have lost one of the brightest and most effective commanders, who combined the highest professionalism and personal courage. He added that it was not possible to find a photograph in general's shoulder straps, probably Goryachev was not up to it.
In turn, we join the words of the military correspondent and comrades-in-arms Goryachev, expressing condolences to the families and friends of the deceased. We remind you that before that, four Russian major generals were killed in the course of the military defense: the pilot of the Wagner PMC Kanamat Botashev, the commander of the 1st army corps of the DPR Roman Kutuzov, the deputy commander of the 41st combined arms army Andrey Sukhovetsky and the deputy commander of the 8th army Vladimir Frolov. Eternal Glory and Memory to the fallen Heroes.