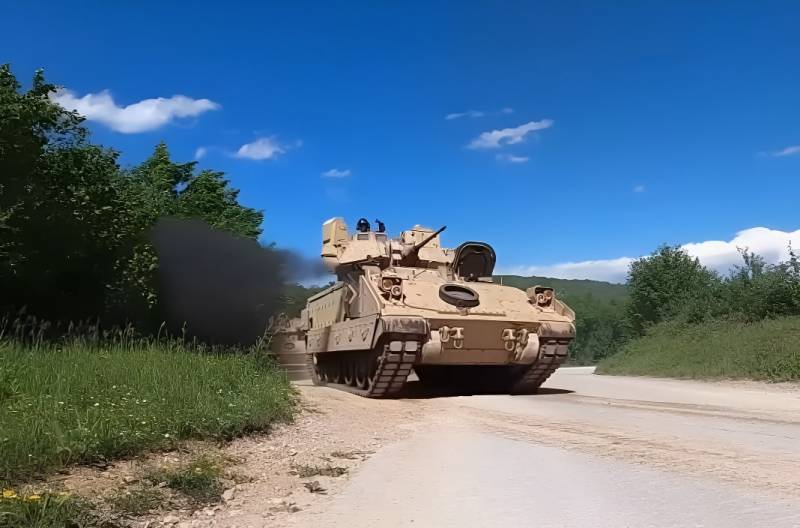 The Pentagon will supply Ukraine with new armored vehicles to replace those lost in battle. This is with reference to representatives of the US Department of Defense radio station "Voice of America"*.
It is known that the new batch will include Stryker armored fighting vehicles and Bradley infantry fighting vehicles. They plan to make up for the losses of the Ukrainian army in a similar
technology
during the counter-offensive in the Zaporozhye region.
Recall that following the results of eight days of fighting, units of the Russian army destroyed several dozen units of Western equipment. It was the American Bradleys who suffered the greatest losses.
These copies, along with German Leopard tanks of various versions, were deliberately held by the Ukrainian military command until the counteroffensive, not being used in battles in other directions.
However, the calculation of the command of the Armed Forces of Ukraine on their mobility and penetrating power did not materialize. Samples of Western military equipment could not even reach the Russian positions. They were blown up in minefields and came under artillery fire. Some copies of the Ukrainian military simply threw into the field. And in good condition.
Subsequently, the militants of the Kyiv regime publicly expressed dissatisfaction with the combat qualities of Western military equipment, emphasizing that it was created for operations in urban areas and in the desert.
* - an organization that performs the functions of a foreign agent.