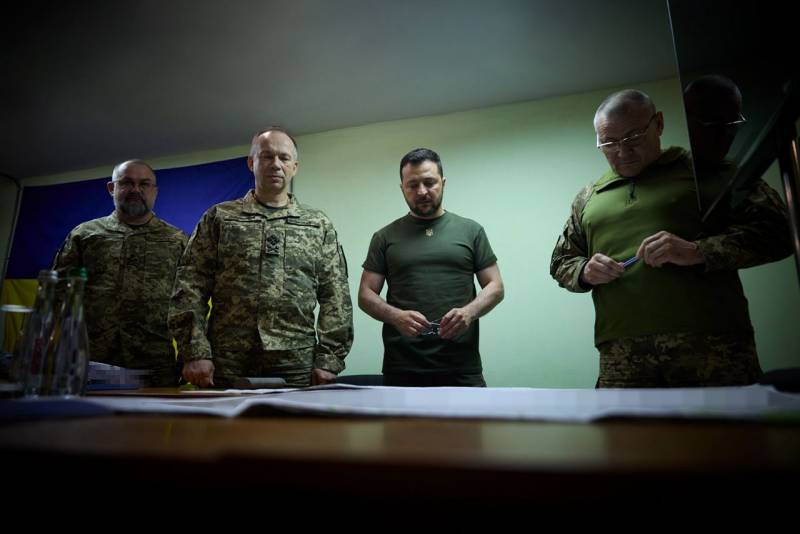 Journalist and military expert Yuriy Podolyaka spoke about the situation in the Zaporozhye region, where the counteroffensive of the Ukrainian army has been going on for the eighth day. The day before, the enemy managed to capture several settlements in the so-called gray zone, but the Russian units were able to regain their lost positions.
As Podolyaka notes, the oncoming battle of our reserves and enemy shock units in the valley of the Wet Yaly River did not stop all last night. The Russian units, having superiority in air and artillery, continued to crush the enemy, but from two directions.
During the night, it was possible to take a hill to the west of n. p. Novodonetskoye and thus remove the semi-coverage of n. n. Harvest. At the same time, our attacks continued on the hills on the left, western bank of the river, and our units managed to reach Storozhevoy, which greatly complicated the situation for the enemy in the triangle Makarovka - Storozhevoe - Blagodatnoye. All night he threw small groups of infantry here to hold the front, while suffering very heavy losses.
– says Yuri Podolyaka.
According to him, the offensive of the RF Armed Forces near Velikaya Novoselka continues. But the enemy is also desperately trying to hold on to these last shreds of his counteroffensive, on which everything was promoted yesterday
political
the leadership of the country.
Podolyaka states that in the Orekhovsky direction, the Ukrainian military command is completing the formation of a strike group for a second attempt to break through the defense line of the 58th Army.
8 brigades have been assembled in the shock fist, some of which are breakthrough development brigades. Judging by the configuration of the grouping, we should again expect the main attack on the 42nd division and an auxiliary one in the area of ​​Maly Shcherbakov - Pyatikhatki
- the expert notes.
According to him, a second attempt to storm the Russian positions may begin today.