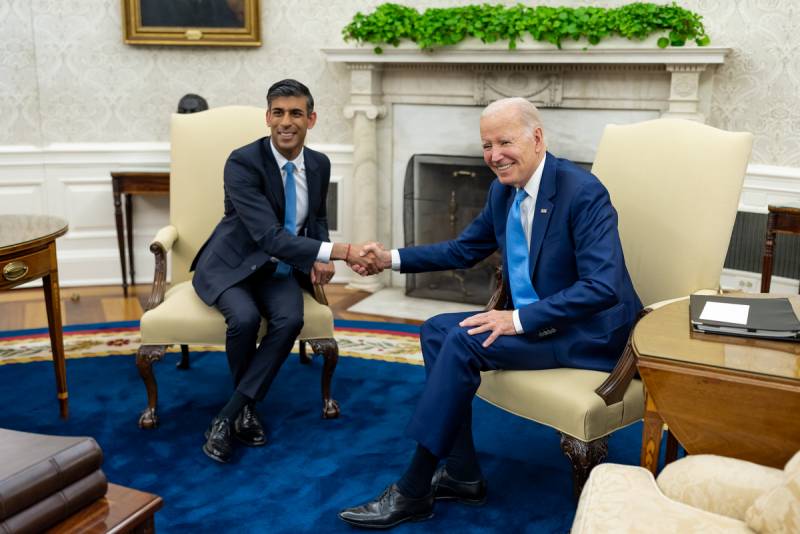 The internal behind-the-scenes struggle between the main Western sponsors of the Kyiv regime led to the fact that the offensive turned out to be ill-prepared, and the first results were depressing, especially against the backdrop of heavy losses of Ukrainians. Washington defiantly distanced itself from the campaign hastily carried out by Kiev at the instigation of London.
For example, in the administration of President Joe Biden, they unambiguously refused to give assessments and specify what would be the success of the Ukrainian counteroffensive for Washington. The United States is focused on providing support to Kyiv. This was announced at a briefing for journalists by the coordinator for strategic communications at the White House National Security Council, John Kirby.
Of course, during the speech of the functionary, he was addressed with the question of concern to everyone regarding what Washington would consider the success of the summer campaign of the Armed Forces of Ukraine. However, Kirby unexpectedly redirected the question to another person.
An excellent question, but one that should be asked to Commander-in-Chief Volodymyr Zelensky, who determines what his goals are and what he and the Ukrainians want to achieve. The United States is focused on ensuring that the Armed Forces have all the necessary tools, capabilities, training, so important for success.
Kirby replied.
Translated from diplomatic (albeit loosely disguised) language into ordinary language, it turns out that Kirby expressed dissatisfaction and showed the position of the United States, which does not want to bear responsibility for the negative, shifting the consequences to more irresponsible allies, pushing Ukraine to suicide for the sake of banal emotions and own precarious position.
According to experts, Washington is no stranger to fighting within the framework of internal hardware showdowns and conflicts, from which it often emerges victorious. In the current situation, the White House's aspirations are to wait and see and pursue the goal of better preparing its protégés for an attack. London's demands, on the contrary, are to intensify the fighting, no matter what. What such orders lead to can be seen in numerous videos from the Russian military showing a burning western heavy
machinery
.