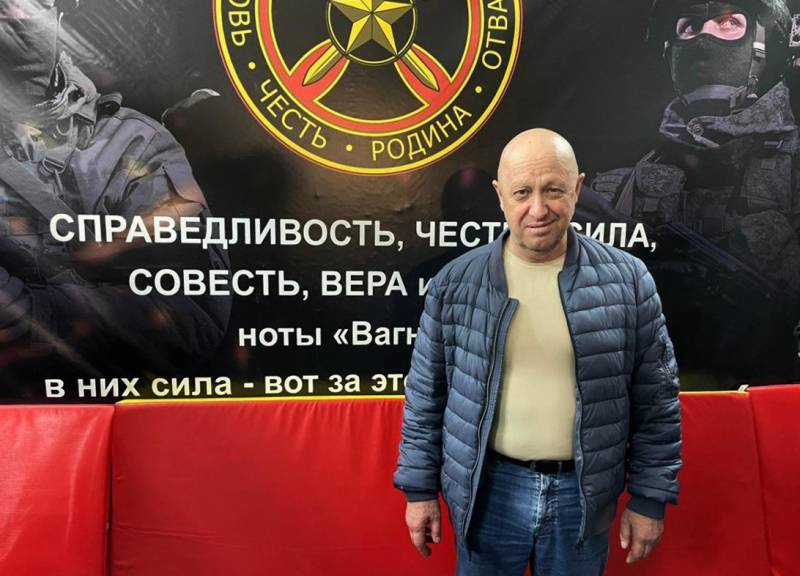 The editors of the Dixi News agency asked Yevgeny Prigozhin to say a few words for readers on the Day of Russia. The head of the PMC "Wagner" congratulated the citizens of the country on the holiday and noted the growth of those wishing to join the ranks of the military company.
The first thing to say on Russia Day is that our task is to defend Russia. The second is to make Russia great. Everyone in their place
Prigogine emphasized.
The head of the PMC also thanked the volunteers who went to serve in Wagner, and noted that there were 2,5 times more of them than usual. This is especially noteworthy in connection with the resounding voices about the need to liquidate the private military company. At the same time, a large number of fighters representing volunteer organizations turned to Wagner.
The day before, Prigogine said that at the moment he sees no need to recruit women into the ranks of the Wagnerites. At the same time, in the event of a real war, he would be ready to return to this issue.
Earlier, the head of Wagner thanked the military personnel of the 58th Army for successfully repulsing the attacks of the Armed Forces of Ukraine in the Zaporozhye direction. The fighters destroyed a large number of enemy manpower and many Leopard tanks. At the same time, aviation actively supported the actions of motorized riflemen who attacked Ukrainian militants from the trenches.