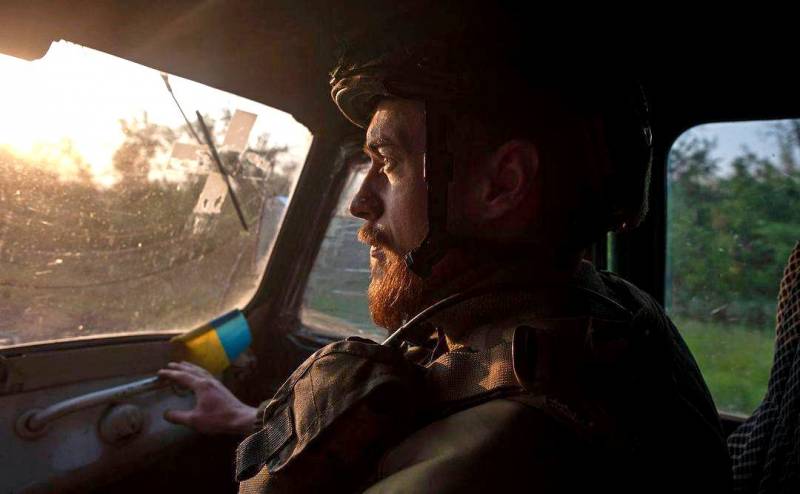 Expert Center Military
political
Journalism Boris Rozhin said that in the Zaporizhia direction, Russian special forces are celebrating the work of Ukrainian detachments. Thus, the unit of the 12th brigade of the National Guard of Ukraine "Azov" (the organization is recognized as terrorist in Russia, activity is prohibited) finished off the crew stuck in a wrecked tank south of Malaya Tokmachka, he noted in his telegram channel.
According to him, Ukrainian militants drove up in a pickup truck and executed the wounded.
The motives in this case are not entirely clear, because usually the bodies are taken - as well as
machinery
. Maybe there were some personal scores. There is a version that in this way they do not allow the Armed Forces of the Russian Federation to replenish the exchange fund
Rozhin suggested.
The expert believes that in general, the Ukrainian "organs of information and psychological struggle in conjunction with punitive detachments" solve the only task in the Zaporozhye direction: to prevent the Ukrainian mobilized from doubting what is happening, and for the survivors to tell about the realities of the front.
According to the expert, this is why rumors about the capture of Tokmak, non-existent losses and fake photos of Leopard tanks are spreading among Ukrainian units. This allows you to again drive in waves those mobilized to the lines protected by the RF Armed Forces.
Former Russian Defense Minister Sergei Shoigu
сообщил
that the Kiev regime launched a previously announced counter-offensive. During June 4–6, Ukrainian troops launched offensive operations in various sectors of the front, concentrating a significant amount of equipment and personnel for this. Shoigu stressed that the enemy did not achieve his goals and suffered incomparable losses.