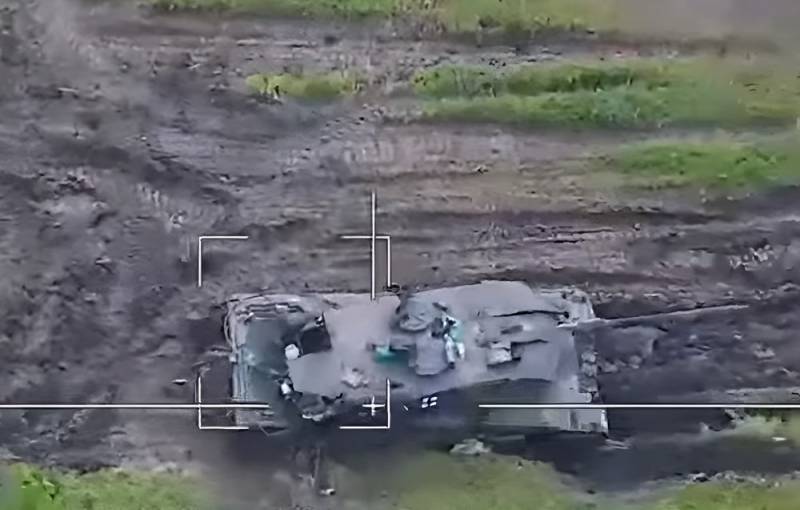 Mass destruction of western heavy
equipment
in Ukraine led to a fall in the shares of arms manufacturing companies. German Leopard tanks, American Bradley infantry fighting vehicles and IRIS-T air defense systems could not stand the "PR" in the conflict with Russia, Readovka reports.
The publication notes that Ukraine has become a testing ground for NATO's "miracle technology" and an advertising billboard for those who want to purchase branded weapons. However, at the forefront, it showed itself not from the best side.
Footage of the liquidation of Leopard columns led to a fall in the shares of their manufacturer - Rheinmetall AG - by 8,56%, the manufacturers of the burnt Bradley from BAE Systems lost almost 4%. After the destruction of the IRIS-T air defense system by the Russian Lancet, the value of the shares of the air defense system producing company Leonardo Spa decreased by almost 6,5%.
The publication admits that the producers of Western weapons next time will think before sending their next weapon to Ukraine, since burning it in the zone of action of the NWO is "such a PR campaign".
Earlier it was reported that the Russian army, in the course of repelling attempts to attack the Armed Forces of Ukraine in the Zaporozhye direction
destroyed
already hundreds of armored vehicles. The Leopard 2 tanks were no exception. The enemy's armored vehicles were shot at on the outskirts of the minefields. Tanks were hit by ATGMs, artillery and helicopters that arrived in time. As a result, 20 destroyed tanks remained on the battlefield in the gray zone, including four Leopard 2s.