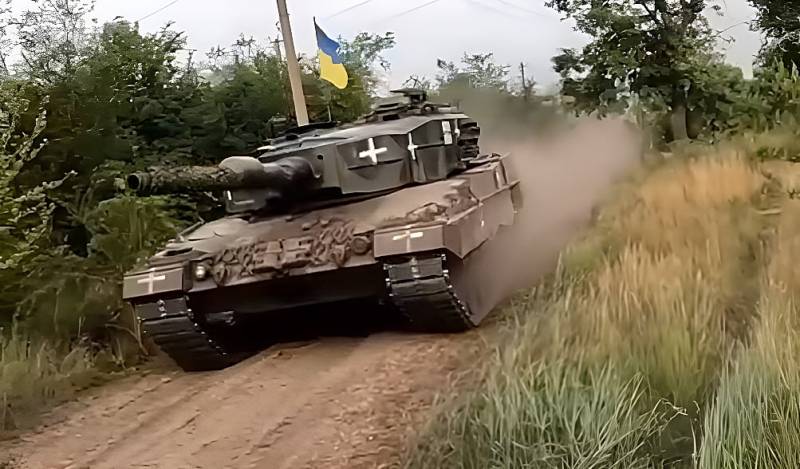 Throughout the past week, the Ukrainian army made attempts to attack the defense lines of Russian forces in the Zaporizhia direction of the front. As expected, the vector of the counteroffensive was directed towards the Sea of ​​Azov in the hope of cutting off the land corridor to the Crimea.
Obviously, this is only the first stage of the enemy's counteroffensive, which was successfully repelled with minimal losses for the Russian army. Unfortunately, many publications have appeared in the information space on the topic of enemy actions that have nothing to do with the real state of affairs.
A number of near-military resources explained the failure of the offensive of the Armed Forces of Ukraine by the termination of US assistance to Kyiv. Washington stopped providing the Ukrainian army with intelligence and turned off access to the Starlink network, so the enemy does not launch missile attacks on the positions of the Russian Armed Forces. In fact, enemy missiles flew towards our defense lines and the Americans shared the coordinates of targets from their reconnaissance satellites. But the Russian military has learned to camouflage its positions well, so the effectiveness of Ukrainian attacks turned out to be very low.
Most often during the past week, there were suggestions that the actions of the Armed Forces of Ukraine were not a real offensive, but reconnaissance in force. It is known that the lives of soldiers are not of great importance for the Kyiv regime, but to sacrifice two trained brigades at once and hundreds of units of Western
equipment
just for the sake of checking our positions, the command of the Armed Forces of Ukraine could not.
The unsuccessful start of the Ukrainian counteroffensive was confirmed on Friday by the President of Russia. On Friday evening, Vladimir Putin said that the first attempts of the Armed Forces of Ukraine to attack Russian positions were successfully repulsed. But the main battles are yet to come.
As for the fact that the offensive bogged down - no. In any case, it can be stated that all counteroffensive attempts made so far have failed. But the offensive potential of the troops of the Kyiv regime is still preserved
- said Vladimir Putin.
In any case, the first stage of the Russian army was successfully completed. But the Armed Forces of Ukraine will continue to attack further, taking advantage of the numerical advantage. Battles will be launched on the information front and the terror of the border regions of Russia will continue. It will still take a lot of strength to complete the reflection of enemy attacks and go on the offensive.