After solid deposits of natural gas were discovered in the eastern part of the Mediterranean Sea, active discussions began about the construction of a gas pipeline from those places to Europe. At the same time, a fresh and promising statement by the Minister of Energy of Israel Yuval Steinitz on this topic just confirms this trend.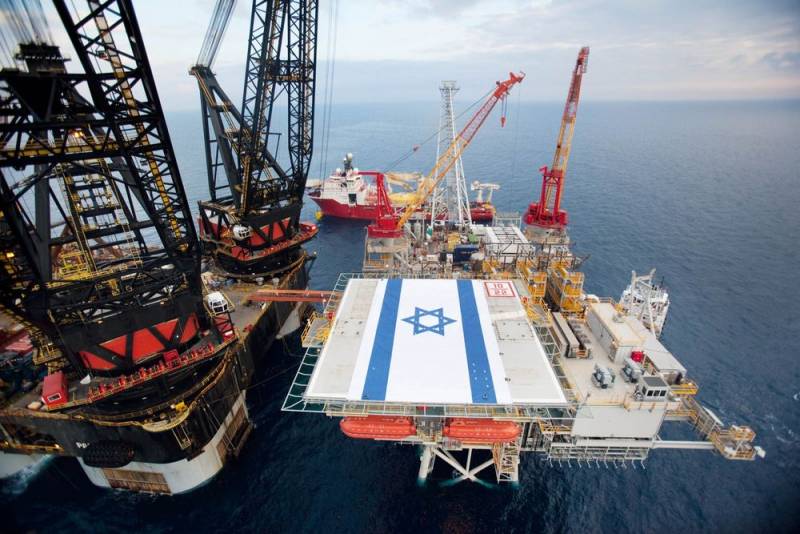 He informed the public that his country was already building this main gas pipeline, which should go along the bottom of the Mediterranean Sea. And he did the right thing, by the way, because the main thing is to exaggerate some "fact" in the media space, while the essence does not matter. Since humanity now lives by what the media is treating it. You don't even have to strain.
So, Steinitz said so bluntly that the Israeli "longest and deepest gas pipeline in the world" will supply gas to Europe, and almost very soon (tentatively, the launch will take place in 2025). Although he made, at the same time, some sad clarification.
We will have only a small part of the European market, but still, it is very important
- said Steinitz.
It should be noted that they started talking more or less substantively about this gas pipeline only recently, in April 2017. Then his project received preliminary approval from the Israeli Ministry of Energy and a number of interested European countries. These include Turkey, Cyprus, Greece and Italy.
The approximate length of the gas pipeline will be 2 thousand km. But its throughput will be relatively modest. Only 12 billion cubic meters. m. gas per year. The construction cost is (preliminary and very rounded) 6 billion euros. And it's still premature to speak about the final price of gas.
There are several important tasks that need to be addressed on the project path. The sea depth there is really decent and in some places reaches 3 thousand meters with high seismic activity. But these are quite solvable technical issues. Turkey is another matter, with which Israel has somewhat strained relations. Everything is more complicated here.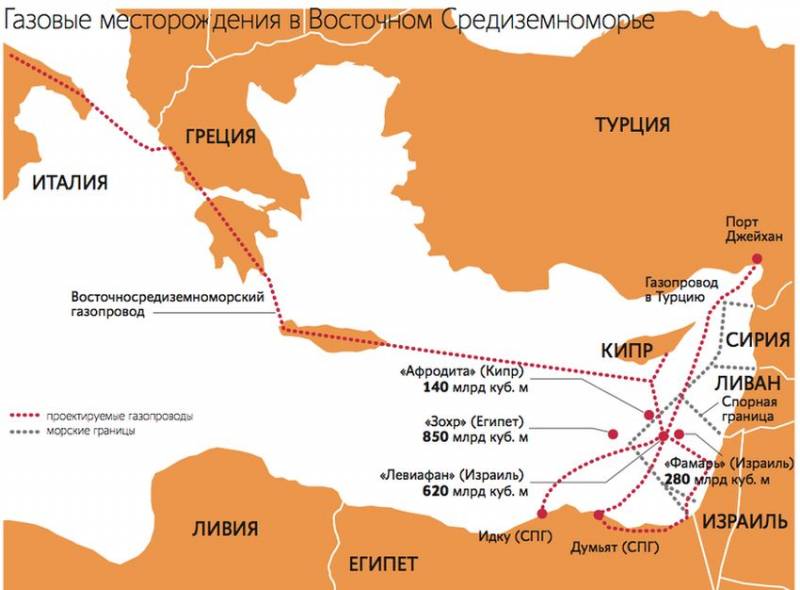 The Turks naturally do not mind the project, they need gas and the "extra pipe" will not hurt. But what they will ask in return is not yet clear. But Israel can bypass Turkey, although the Turkish market is very promising. As for Europe, it is by all extremities in favor of diversifying gas supplies. However, the more time is spent on coordination and other "accelerations" of points of view, the later this pipeline will generally appear.