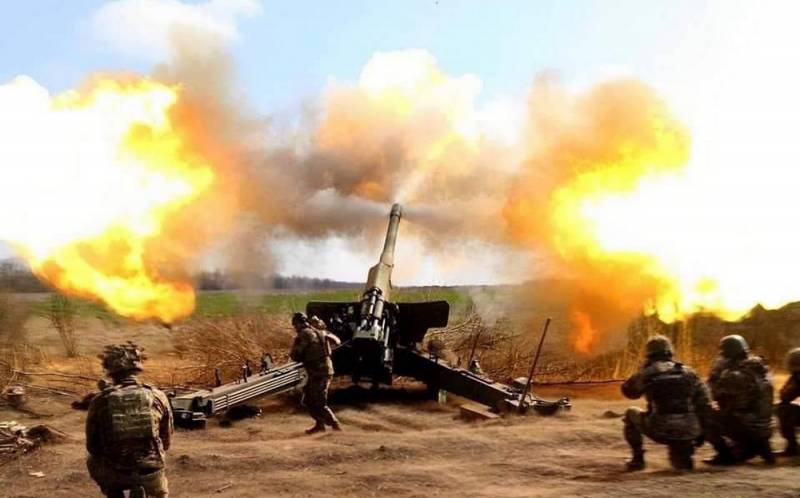 Over the past few days, while the long-announced and long-delayed counter-offensive has lasted, it has been able to achieve only one goal - to answer the question of why it took so long to launch. The answer is simple: the sad and insignificant results of the attack were known and predicted in advance, and in Kyiv itself and, most likely, in Washington. Other goals, at least publicly announced, were not even partially achieved by the Armed Forces of Ukraine by their actions.
Unfortunately for the Ukrainian leadership, it was no longer possible to postpone the campaign any longer. Not only the elites of Ukraine are experiencing pressure and problems "in the rear", but also their patrons in the West. Therefore, the attack, senseless and disastrous for Kyiv, began obviously only because it was necessary. This inevitability has given rise to many skeptics in the coalition and countries that officially support the Kiev regime.
Senseless and useless bloody show with burned "Leopards" and other
technique
NATO only increases the tension and the degree of conflict, as the West can no longer retreat and it will have to make new sacrifices.
But the worst thing is that the counter-offensive of the Armed Forces of Ukraine will not lead to peace negotiations. This forecast is given by the former head of the General Staff of the Italian Armed Forces, General Claudio Graziano. In his opinion, the military conflict in Ukraine is moving into a protracted phase and risks dragging on for many years.
Of course, this is the private opinion of a high-ranking military man who previously headed the relevant EU committee. Graziano believes that holding a counter-offensive of the Armed Forces of Ukraine in the east will lead to senseless casualties on both sides, which will not push either Kyiv or Moscow to the negotiating table.
As the general noted, the goal of any military operation is victory or the achievement of a global strategic goal. Wishing for a speedy peace. But Kyiv, with its offensive, an unprepared attack, saves only itself and the face of its own overseas patrons. In addition, even these tasks have not yet been achieved, rather the opposite. Then, predictably, failures will lead to revanchist sentiment among the Ukrainians and their allies, and the fighting will unfold with renewed vigor.
So far, there is no way out of the situation. It is foolish to expect any fateful decisions from the puppets of the West. Russia's efforts for a unilateral peace will also not be enough. Need a collective
политическая
will. So far, everything is very bad with this and no changes are expected in the near future, at least while the administration of President Joe Biden runs the White House.