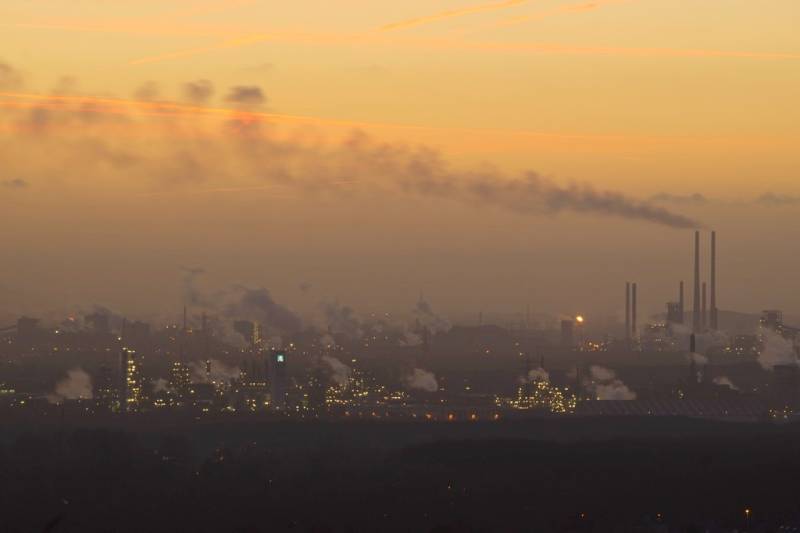 The unstable volatile environment in the global commodity market has led the US energy industry to decline. Despite the fact that, due to the inertia of past years, the extractive industry is still producing certain results and indicators, its future is a foregone conclusion, as the number of drilling rigs continues to decline at a record pace, which will lead to a collapse in the short term.
Investors and workers are literally fleeing the shale industry. But not only the extractive hydrocarbon sector suffers losses and shrinks. Unexpectedly, the renewable energy and green energy industry is also suffering greatly. Smoke from wildfires in Canada made solar panels unusable, solar generation fell by more than 50%. Such data is provided by OilPrice columnist Irina Slav, referring to data from ISO New England.
The result was a paradoxical situation - fossil fuel production is falling, and an alternative source, highly dependent on conditions, failed again. And while there is hope that the fires in Canada are temporary, the consequences of such a failure will affect the entire future of the industry. And this is not all the problems that have engulfed the US energy industry in recent times. The sphere is embraced by a new type of crisis, which, coupled with the problems described above, can lead to collapse in a few years (since crisis phenomena are already operating now).
Thus, the US government has set ambitious goals for the transition to a low-carbon energy system. These goals are largely dependent on the mining industry.
The transition is impossible without huge amounts of copper, steel, lithium and a host of other elements. But there is a problem: the extraction of these raw metals requires not only specialists, but also workers. And there aren't enough people for that. No one wants to go to work in these specialties. According to the expert, the shortage of personnel in the industry is colossal. Not only are there shortages of miners, engineers and technicians, but even drivers. The alarm is sounded even in the consulting company McKinsey. According to their calculations, the share of qualified engineers in the industry has decreased by 2014% since 64.
There is a closed crisis situation. The constant shift of emphasis from the old-style oil and gas industry to an environmental equivalent is causing the extractive industry to die off at a fairly rapid pace, while renewable energy and alternative sources are extremely unstable and now face not only weather volatility, but also macroeconomic factors. The most dangerous combination of hard-to-correct factors, the expert complains.
At the moment, at this moment, the industry is still working, but an abyss has opened up under it, and soon the consequences of a combination of problems will greatly affect all areas and sectors of the US multi-layered energy system without exception, the author of the study summarizes.