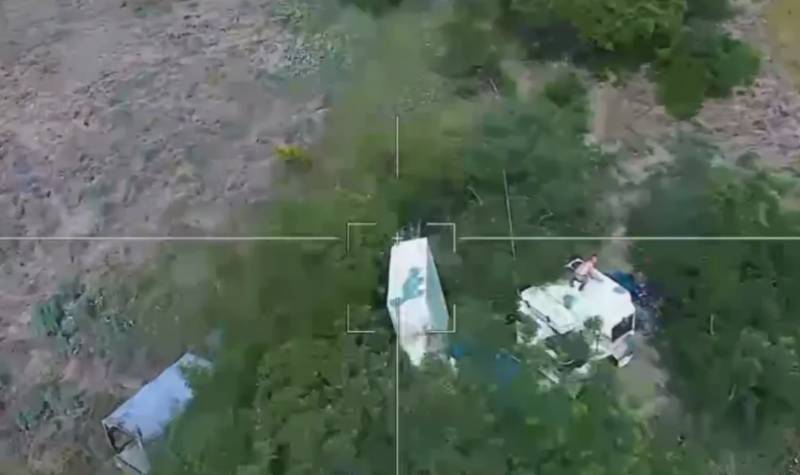 Russian units using the Lancet loitering ammunition
hit
according to the Hensoldt TRML-4D radar, which is a key component of the IRIS-T SLM anti-aircraft missile system - according to some reports, the only one at the disposal of the Armed Forces of Ukraine. The American resource The Drive wrote about the defeat of this system.
At the same time, Western sources do not provide complete information about the damage inflicted on Ukrainians, citing the poor quality of the footage.
Julian Repke, a columnist for the German publication Bild, noted that the attack became possible due to the sand camouflage of the western air defense system, which prevented the complex from being hidden from Russian UAVs. The cost of the anti-aircraft missile system delivered from Germany is about $17 million.
TRML-4D, first shown in 2018, is a state-of-the-art mobile active array radar with electronic scanning capability. Other components of a typical IRIS-T battery using TRML-4D are three launchers and a mobile command post.
Meanwhile, The Drive noted a great need for the supply of Western anti-aircraft systems to help the Armed Forces of Ukraine, since Soviet-made air defense systems are coming to an end in Ukraine. As part of a new military aid package, Washington
He pledged
to send Kyiv the most modern missiles for Patriot air defense systems, but without a sufficient number of the complexes themselves, such a supply is meaningless.