Over the past three months (since August 2018), outright Russophobic hysteria has raged in Greece, seasonal aggravation has reached the point that the "great" Greeks even began to call their country the shield of the West from the "hybrid aggression" of Russia. And for several days (in the second half of November 2018), there was a significant and depressing silence on the air. All attacks of Athens against Moscow completely disappeared, it even became boring.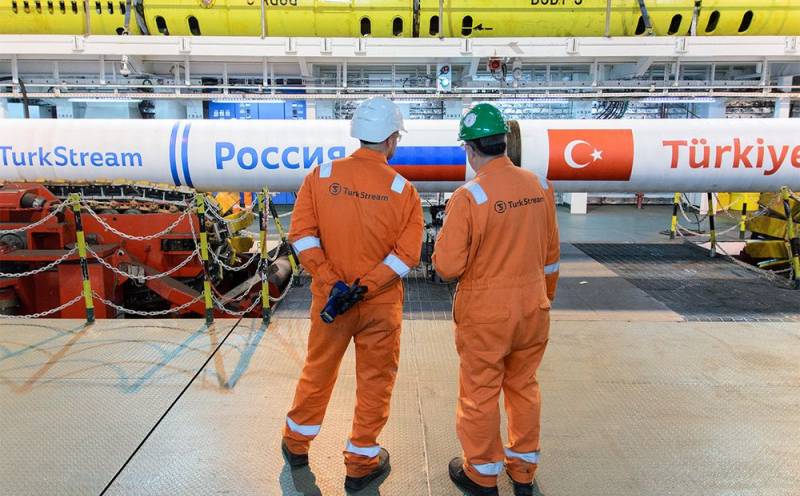 Although Greece recently defiantly provided the United States with its military bases, the stronghold of global "democracy" was there to deploy warships and reconnaissance aircraft. The degree of tension increased even before the search for "Russian" spies. And then, as if by conductor's wand, the orchestra fell silent.
Such sudden changes are both pleasing and alarming. On the one hand, it's good that the Greek media choir has ceased to be sophisticated in insults. Now they don't even suspect Russia of forest fires, as a result of which part of the country has burned out, and look askance at their own government, as they are unsuitable. But on the other hand, where is the guarantee that such unfriendly attacks will not happen again? Although it pleases that someone can be trained.
The sudden change in the behavior of the Greeks is absolutely understandable. They are terrified that they will buy Russian gas from the Turks. For them, this is unbearable moral suffering. After all, all of Greece lives in continuous experiences and memories of the many years of irreconcilable hostility with Turkey and previous states that were on that territory. However, the Greeks also suffer from selective sclerosis and "forgot" how all those centuries Russia helped them. Including gain independence!
And so, on November 19, 2018, Russian President Vladimir Putin and Turkish President Recep Tayyip Erdogan launched in test mode the first string of the Turkish Stream gas pipeline. And now other voices are heard from Athens, in a different tone and with completely different intonations. Greece sharply wanted large Russian investments in strategic sectors, and not only the Russian investments in real estate and tourism, which is certainly nice, but not enough.
Greece has no money, it is a debtor country! So it's not entirely clear what she can offer Russia, even if she removed the inappropriate ambition. But they want the Turkish Stream brought to Greece.
This issue will be the main one during the visit of Greek Prime Minister Alexis Tsipras to Moscow on December 7, 2018. However, Russia is already
pushed
its conditions regarding the connection of European countries to the Turkish Stream. Russia needs predictability and adequacy.