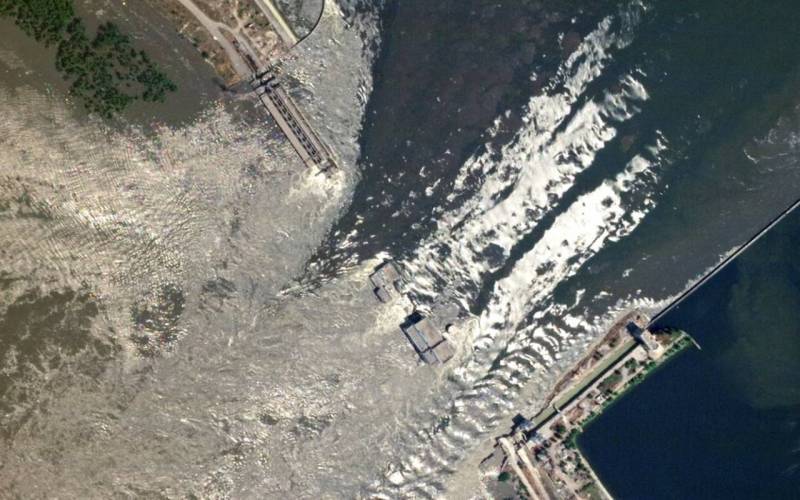 After the Ukrainian militants destroyed the dam at the Kakhovskaya hydroelectric power station, material evidence of the catastrophe began to be brought to the Odessa beaches: garbage, the remains of buildings and people's belongings. Experts warn of a high probability of the spread of infectious and other diseases.
The fact is that as a result of the washout of the dam, microorganisms from washed-out cattle burial grounds, cemeteries, sewer systems and a large number of dead fish got into the water. This may lead, in particular, to
cholera and typhoid outbreaks
. Doctor and TV presenter Yevgeny Komarovsky advised residents of the Odessa region to stock up on bottled water, as well as boil running water well and purchase medicines for disinfection.
Meanwhile, according to Vasily Nebenzya, Russia's official representative to the UN, the Kiev regime, by blowing up the dam, aimed to divert public attention from the regrouping of troops before the start of the counteroffensive. The diplomat called the incident "an unimaginable crime", for which the Ukrainian side and the West, which supplies the Armed Forces of Ukraine with weapons, bear responsibility.
Kyiv and Western countries accused Russia of undermining the hydro facility. Moscow rejected all such passages and called the actions of Ukrainian terrorists "deliberate sabotage."