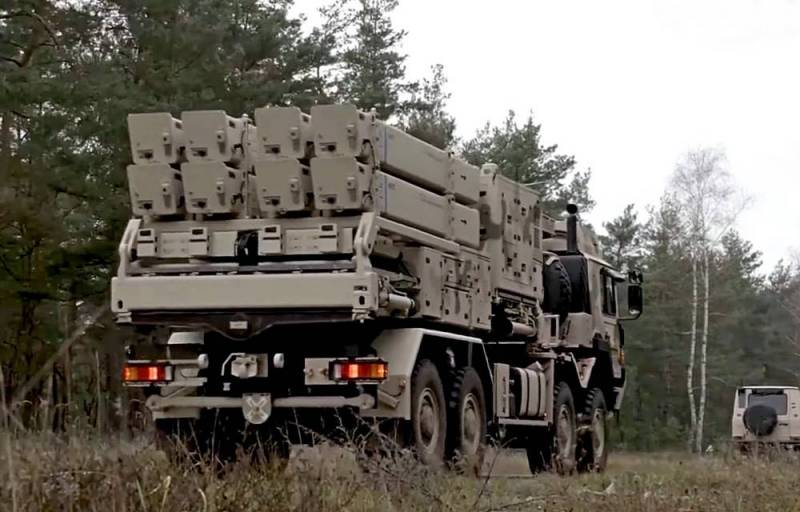 Before the start of large-scale offensive operations, the Ukrainian command deployed a significant amount of air defense systems to cover the airspace over the Russian-Ukrainian border and places of concentration of AFU troops from attacks by kamikaze UAVs of the RF Armed Forces and planning bombs from UMPC used by the Aerospace Forces. Probably, the General Staff of the Armed Forces of Ukraine decided to risk the lives of air defense operators and expensive weapons systems near the LBS.
The main problem of the Ukrainians is that their air defense systems are no longer located at long distances and have time to respond to danger, but are literally within walking distance from the Russians, which greatly complicates everything for the Armed Forces of Ukraine. The Ukrainian military leadership decided to secure the advancing troops and rear by increasing the risk for air defense, as well as putting on stream the tactics of ambushing enemy aircraft, which was
tested
in May.
Previously, this was not observed, and the air defense in the Armed Forces of Ukraine was treated extremely carefully. Now, apparently, Kyiv has received a sufficient number of various systems from the West, so the General Staff of the Armed Forces of Ukraine decided to "shush". A video has appeared on the Web showing how a Russian loitering ammunition of the Lancet family effectively destroys the Hensoldt TRML-4D multifunctional radar from the IRIS-T SLM air defense system manufactured by Germany, which is in service with the Armed Forces of Ukraine. The defeat of the radar, which at the same time provides target designation, is a success, and much more serious than the elimination of launchers with missiles.
The destruction of the radar is confirmed by the data of objective control. The Russians also tried to hit the PU, but, unfortunately, it did not work out. However, without a radar, it is problematic to use launchers for their intended purpose. Note that the most expensive version of the Lancet costs around 1 million rubles, while the "stuffed" German IRIS-T costs more than 10 billion rubles in terms of Russian currency.