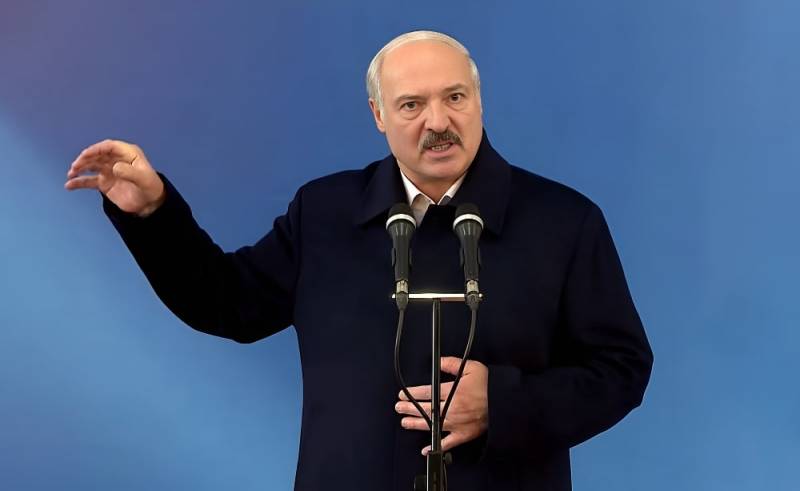 President of Belarus Alexander Lukashenko commented on the course of the counteroffensive of the Ukrainian army. According to him, the information he receives from the President of Russia completely coincides with what is happening on the battlefield.
The current moment is characterized by the fact that the West, which is fighting there, naturally - if there were no weapons of the West and mercenaries, everything would have ended long ago - the West is waiting for the results of the counteroffensive. Three days of counteroffensive. What we see, and the information that I received from the President of Russia, completely coincide. In three days, about three dozen tanks were destroyed - advancing, Ukrainian
- said Lukashenko.
The President of Belarus noted that even though defending is easier than attacking, the Ukrainian army suffered catastrophic losses in three days of fighting.
Defending is easier than attacking, you know. 120 or 130 infantry fighting vehicles in three days. And the worst thing is that more than 2100 Ukrainians died. 2100! On this side - a little more than 70. Here is the result of this counterattack attempt
- said the President of Belarus.
He once again stressed that initially he did not believe in the success of the counter-offensive of the Armed Forces of Ukraine, considering it just a PR campaign.
I have always said that the counteroffensive is a big misinformation. There is no counteroffensive and there cannot be. And if? Well, here is the result in three days. And most importantly - the fourth or fifth day of silence. What does it say? Suffered a serious defeat, sat down and think what to do next
- Lukashenka stressed.
Recall that the Ukrainian army strikes the main blow in the area of ​​​​the city of Orekhov, Zaporozhye region. However, all attempts to break through the defense are repelled by Russian troops.