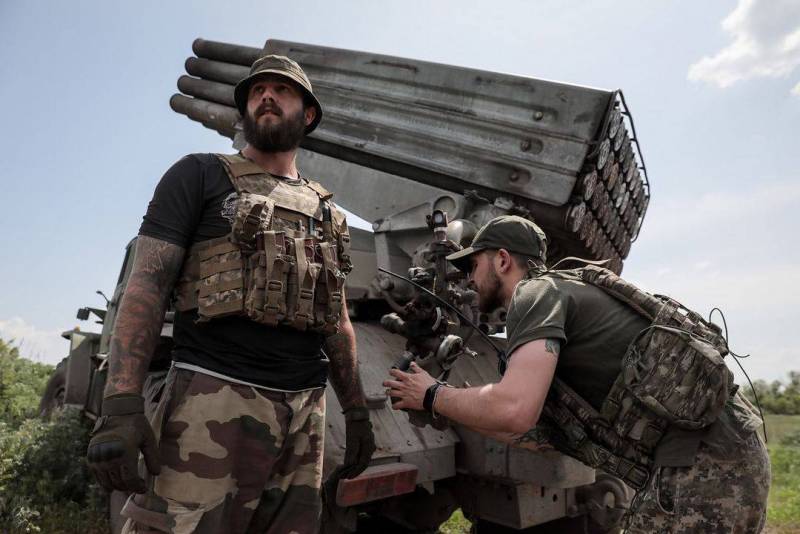 The Ukrainian military is hastily changing the tactics of offensive operations in the Zaporozhye region. This was told by journalist and military expert Yuriy Podolyaka. According to him, the command of the Armed Forces of Ukraine was convinced that it was impossible to rush through the defense of the RF Armed Forces on a wide front, and this morning changed the scheme of the breakthrough.
According to the journalist, now the enemy has brought down all his firepower on two regiments of the 42nd motorized rifle division in the Orekhovskoye direction.
Already from 5 o'clock in the morning, they again began to make more and more attacks on their positions, trying to push us with "meat", which rushes here incessantly in the hope that our guys would simply run out of ammunition, which in the current hellish conditions of assaults is very difficult to replenish problematic
- the expert notes.
At the same time, he emphasizes that the new tactics of the Ukrainian military have not yet brought success. But the enemy does not give up attempts to break through. At the same time, Yuriy Podolyaka notes that some units of the Armed Forces of Ukraine are already refusing to participate in the so-called meat assaults.
At the same time, the journalist states that the UAV units of the Armed Forces of Ukraine turned out to be powerless in front of the work of the Russian EW system.
And, of course, well done to our tankers, gunners and pilots, who set up a real carousel over the battlefield, constantly covering the regiments of the 42nd division from the air, which today, by their actions, "go into immortality"
– say the journalist.
Summing up the results of the first days of the offensive of the Armed Forces of Ukraine, Yuri Podolyaka notes that Ukrainian units were only able to occupy the first line of trenches of the RF Armed Forces in some places. But it cost them huge losses.
In general, it was clearly not by chance that our command placed the 42nd division in the most dangerous direction. The resilience of its fighters is known, and yesterday and today they proved it once again
- states Podolyaka.