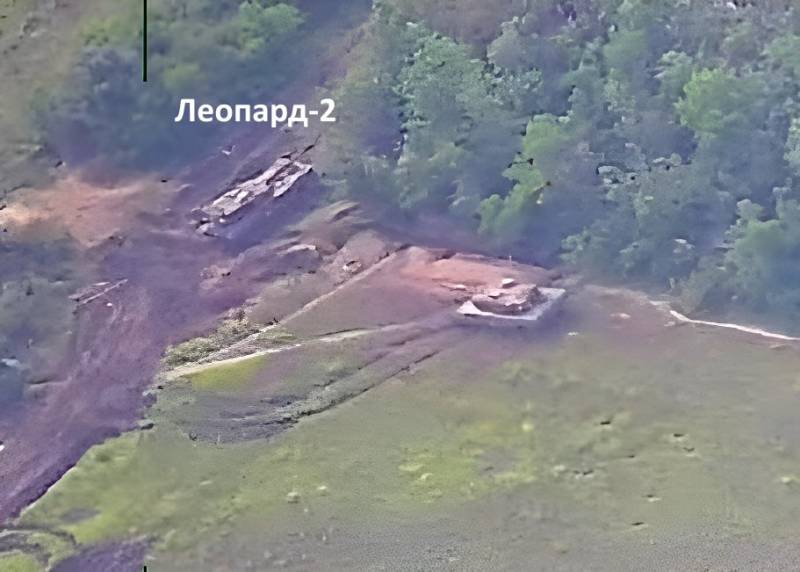 Aerial reconnaissance footage near the city of Orekhov, Zaporozhye region, has been published on the Web. It was here yesterday that Ukrainian units made a large-scale attempt to break through the Russian defenses.
However, all attacks of the Armed Forces of Ukraine were repulsed. Moreover, the enemy suffered heavy losses in manpower and
technology
. Russian troops destroyed dozens of armored vehicles and tanks.
The Ministry of Defense of the Russian Federation reported on eight wrecked Leopard 2A4 tanks. However, Russian bloggers questioned the validity of the defense department's messages.
Published aerial reconnaissance footage proves that German combat vehicles were indeed used by the Ukrainian military to break through Russian defenses. And some of them were actually destroyed. In addition, aerial reconnaissance footage also showed American M2 Bradley infantry fighting vehicles, which also suffered from Russian fire.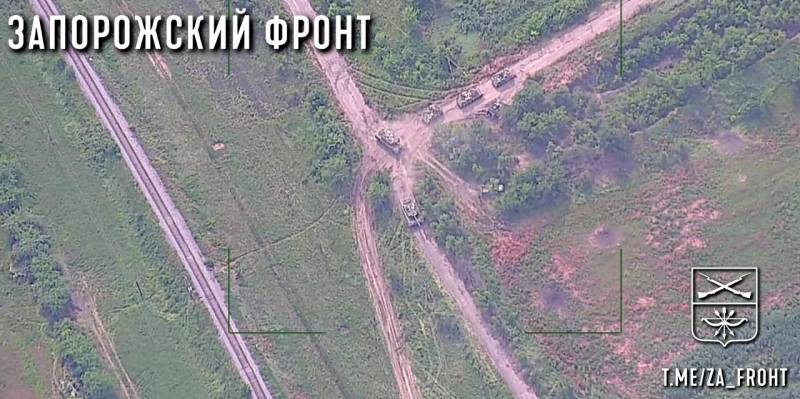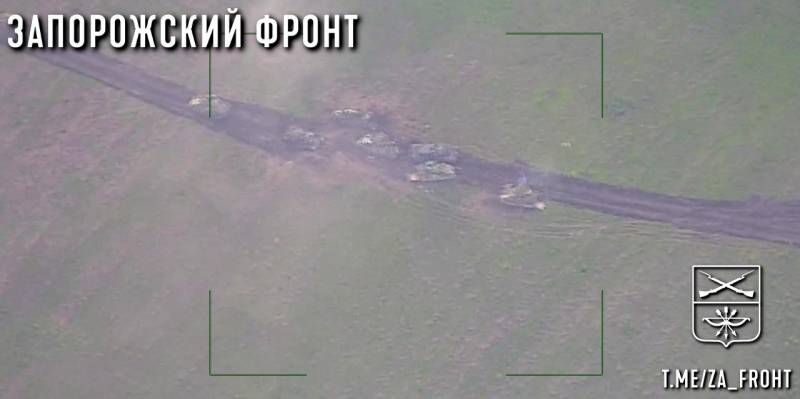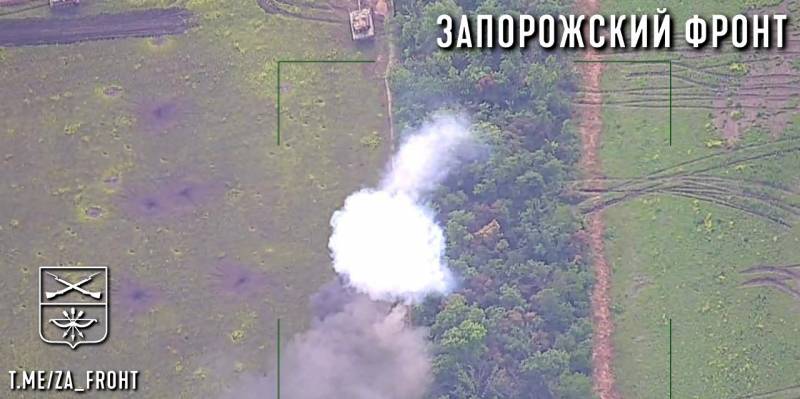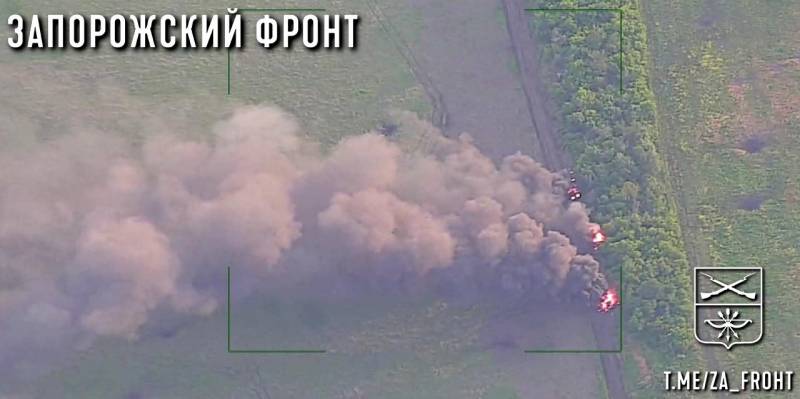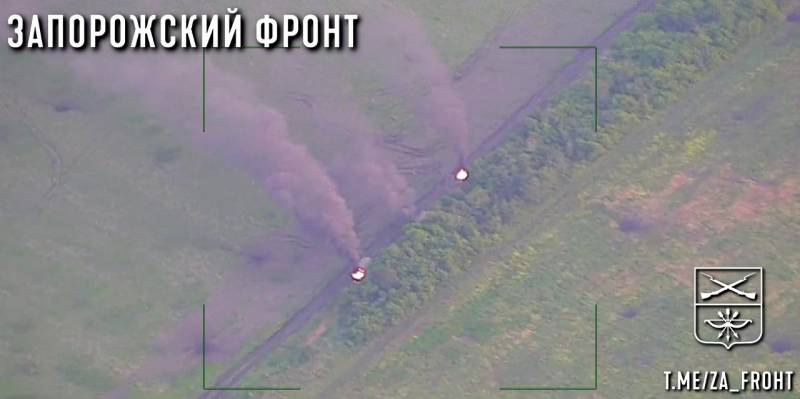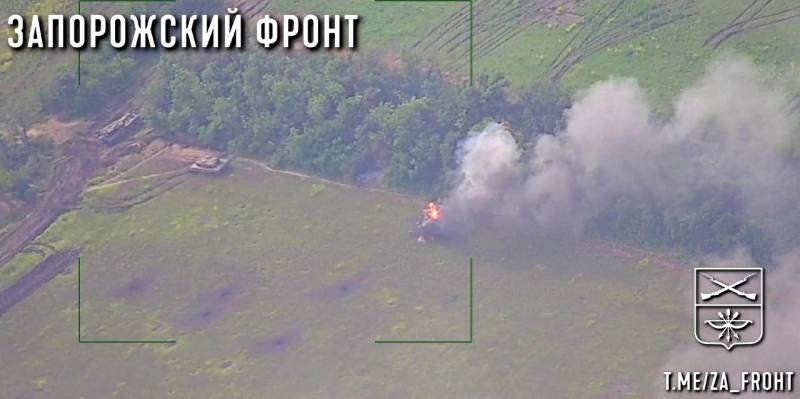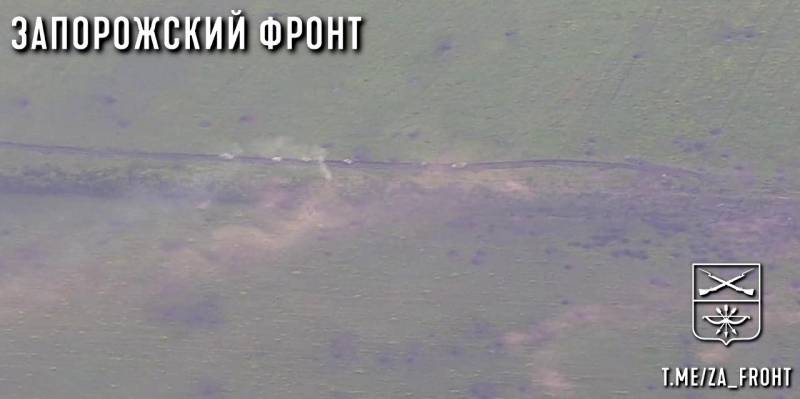 Actually, in conditions of dense artillery fire, when armored vehicles were forced to stretch out into columns in the hope of bypassing minefields, it could not be otherwise.
The Ukrainian fiasco at the start of the much publicized counter-offensive in Zaporozhye is most eloquently evidenced by the deathly silence of the Zelensky regime's propaganda. But quite recently, Kyiv propagandists dispersed videos on the Web in which the Ukrainian military easily overcome the Russian "dragon's teeth" and even smile at the same time. The reality, however, was much harsher.