On November 20, 2018, the Russian media disseminated curious information that the Russian Ministry of Defense announced a closed auction for the supply of the D-436 aircraft engine, citing a link to the government procurement website. The results of the auction should be announced on December 12, 2018, and the delivery of the goods should be carried out before November 10, 2019, for which 2 billion rubles are promised. And here the fun begins.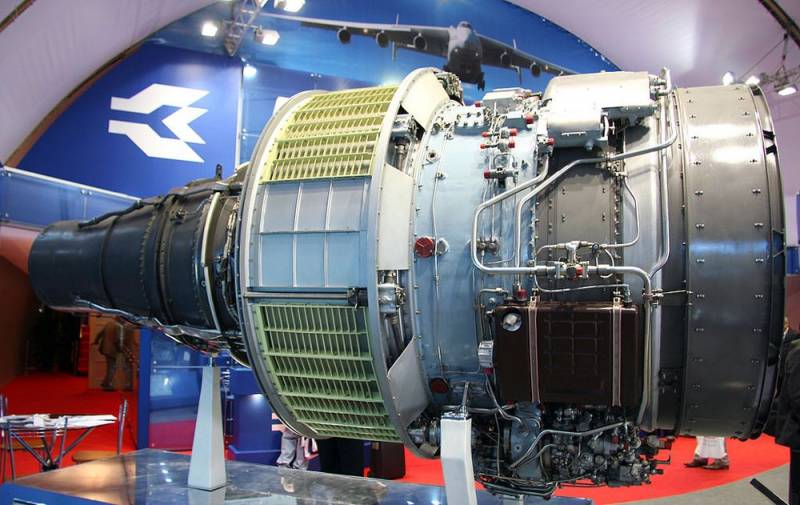 Mentioned D-436, this is a whole family of aircraft gas turbine engines developed by ZMKB Progress named after ac. A.G. Ivchenko "(now it is the GP" Ivchenko-Progress ", which is part of the State Corporation" Ukroboronprom "). Currently, they are produced by the Ukrainian Motor Sich JSC.
Moreover, for D-346-148 engines (An-148 aircraft), a significant number of units (combustion chamber, turbine engine, high pressure fuel pump, fuel pump, nozzle) were produced in Russia at the Salyut gas turbine construction center (Moscow). Moreover, in 2011, even
gathered
start producing such engines. However, such engines (D-436 or their modifications) are still not listed in the product list. And history is silent about whether it turned out to establish full production or not.
It should be noted that the D-436 family engines were installed on a large number of different aircraft: Tu-334, An-148, An-158, An-178, Be-200. However, in February 2018, the Ukrainian authorities banned the supply of such products to Russia.
By the way, at UEC-Saturn PJSC (Rybinsk, Yaroslavl Oblast) such engines are also not produced, they are not in the list of products. But there is a Russian-French joint venture PowerJet (PowerJet), established by PJSC UEC Saturn and the French company Snecma. And this joint venture just produces SaM146 engines (SM 146). They are installed on SSJ-100 airliners and are expected to be used on Be-200 amphibious aircraft (TANTK named after G.M.Beriev). However, with the Be-200 there is still no clarity. And the messages in the Russian media in the style of "found replacement for Ukrainian engines" can be considered for now slogans that do not fully reflect reality.
In addition, any of the engines of the D-436 family simply cannot cost 2 billion rubles apiece. For that kind of money we can talk about a batch of 6-12 pieces. For example, in April 2012, one D-436
was worth
131 million rubles. The ruble to dollar exchange rate at that moment was approximately 1 to 30. So it is not difficult to calculate how much such an engine can cost now. But it is very interesting how the story with D-436 will end this time.