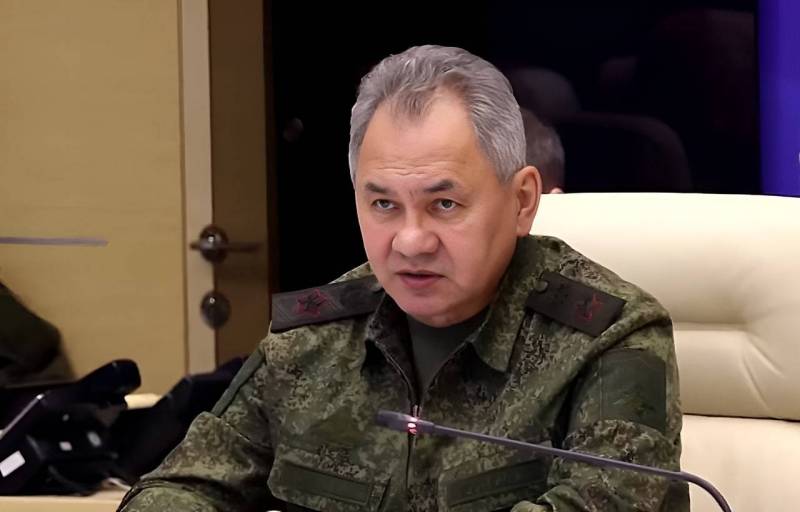 The Kyiv regime launched a previously announced counter-offensive. On June 4-6, Ukrainian troops launched offensive operations in various sectors of the front, concentrating a significant number of
equipment
and personnel. This was told by the head of the Russian Ministry of Defense Sergei Shoigu, telling about what was happening in the NVO zone during these three days, as well as giving some details of the undermining of the Kakhovskaya hydroelectric power station by the Armed Forces of Ukraine.
According to him, on June 4, the enemy, with the help of a couple of brigades, began to attack the positions of Russian troops in five directions. However, the enemy's actions were not successful and, having suffered losses in the form of several hundred military personnel and dozens of pieces of equipment, he retreated to the previously occupied lines.
The next day, the Armed Forces of Ukraine tried to attack the positions of the RF Armed Forces in seven directions with the forces of five brigades. The enemy was stopped again and, having suffered even greater losses (over 1,6 thousand military personnel and more than 160 pieces of equipment), was forced to retreat.
In total, over the three days of fighting in the special operation zone, the units of the Armed Forces of Ukraine received significant damage in terms of manpower and equipment. Enemy losses amounted to more than 3,7 thousand military personnel, over 50 tanks and 200 armored vehicles, up to 50 artillery pieces, and also exceeded 130 vehicles. In addition, 5 aircraft, 2 helicopters and more than 50 UAVs were shot down.
Shoigu stressed that the enemy did not achieve his goals and suffered incomparable losses. The minister noted the skilful actions of the Russian ground units and aviation.
Unfortunately, not without our losses. In total, 71 servicemen were killed and 210 were injured during the repulse of the enemy offensive in the Joint Group of Forces.
- he specified.
The minister added that on the night of June 6, the enemy blew up the structures of the Kakhovskaya hydroelectric power station, which led to the flooding of vast territories. The situation with flooding is also aggravated by the beginning of the discharge of water from the Dnieper hydroelectric power station in Zaporozhye.
This is done by the Kyiv regime in order to transfer units of the Armed Forces of Ukraine from the Kherson direction to other sectors of the front, improving its offensive potential. At the same time, the Armed Forces of Ukraine began to build defensive lines on the right bank of the Dnieper, which indicates his desire to go on the defensive in this area.