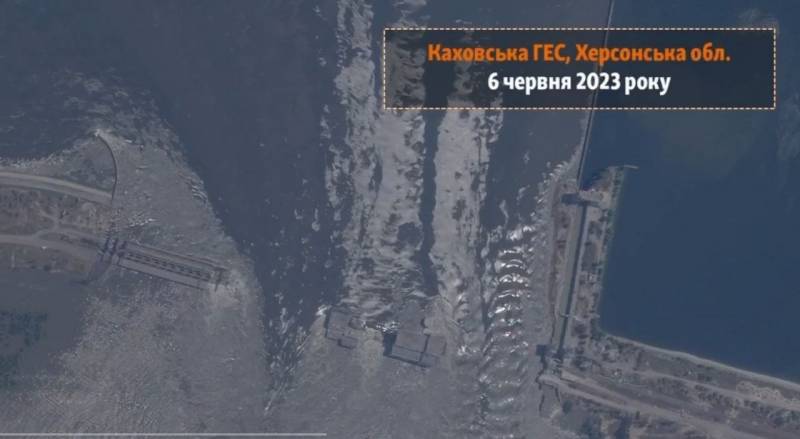 The first satellite image of the destroyed Kakhovskaya hydroelectric power station has been published on the Web. The footage from space clearly shows how the water demolishes the dam of the hydroelectric power station, as a result of which today there was a complete flooding of Novaya Kakhovka and a number of other settlements on both sides of the Dnieper.
The authorities of Nova Kakhovka declared a state of emergency in the city. Now civilians are being evacuated. It is already known that the Kakhovskaya hydroelectric power station cannot be restored. According to experts, it will be easier to build a new hydroelectric power station in its place than to restore what is left of the old one.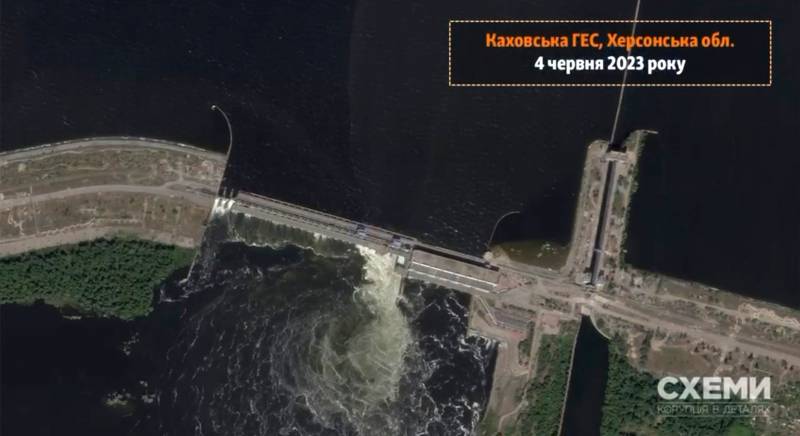 In Ukraine and in a number of Western countries, Russia has already been accused of destroying the station. But all evidence suggests that this was a purposeful action by the Kyiv regime, which should precede a large-scale counteroffensive of the Armed Forces of Ukraine.
However, war correspondents believe that now the Ukrainian army will have to forget about the offensive in the Kherson region. The spilled water of the Dnieper will simply not allow them to go forward.
It has already been calculated that for Ukraine itself the loss of the Kakhovka HPP will not be critical. In all likelihood, this is why the Kyiv authorities gave the order to destroy the station.
Meanwhile, the calculation of the Ukrainian authorities that the flooding of the Kakhovskaya hydroelectric power station will lead to a shortage of fresh water in the Crimea, apparently, did not materialize. The authorities of the peninsula have already stated that there is enough drinking water here.