According to estimates made by the Russian Ministry of Transport, the Crimean bridge allowed drivers to save a total of more than six billion rubles.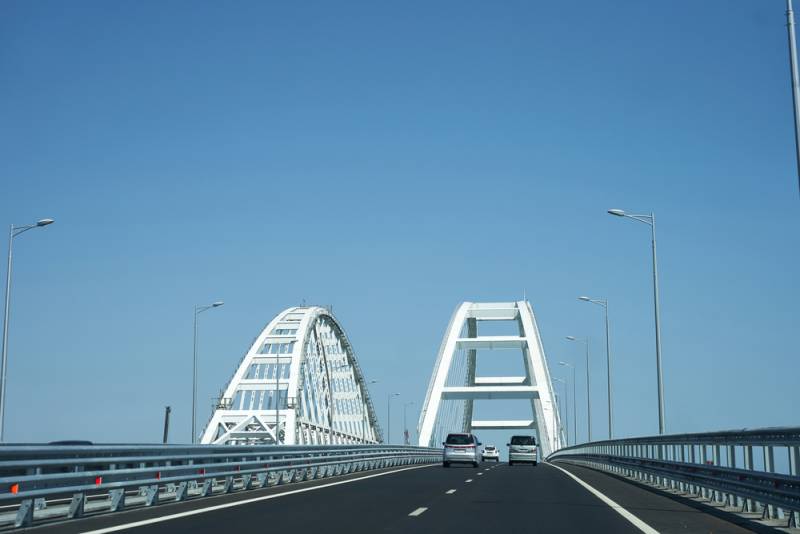 Before the bridge connecting the Taman Peninsula with Kerch was opened, drivers had to use the ferry from the port of Kavkaz to the port of Crimea and in the opposite direction. Depending on the type and size of the machine, it was necessary to pay for the steam from two to nine thousand rubles. Now the traffic on the Crimean bridge is free.
Since the commissioning of this facility, more than three million drivers have used it. Such data was cited by the Minister of Transport of Russia Yevgeny Dietrich during the "Transport Week-2018".
He pointed out another advantage of the Crimean bridge over the ferry. If during the storms ferries did not go, then the bridge works constantly.
A smart system of 10 automatic complexes on a 19 km route quickly responds to actual weather conditions and informs drivers of the procedure. An operation service equipped with the necessary materials and
technique
- said Dietrich.
It should be noted that on May 16 this year, the Crimean bridge, whose length is 19 kilometers, was opened. First, cars and buses were allowed on it. From October 1, trucks began to run along the bridge.
The very fact of the construction and commissioning of the Crimean bridge caused extreme rejection in Kiev, and at the same time in Europe. Ukrainian
policy
From the entourage of Petro Poroshenko and from right-wing organizations, they repeatedly proposed to destroy the structure, thus inciting to outright terrorism.