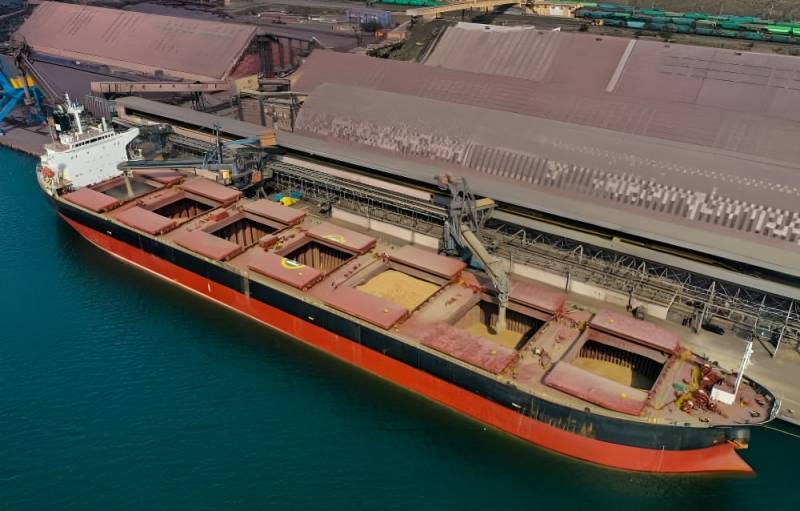 Expert Center Military
political
journalism Boris Rozhin reacted to the statement of the Russian Foreign Ministry about the lack of prospects for extending the grain deal. In Telegram, he called Moscow's position unsurprising, given that the key requirements of the Russian Federation are not being met as expected, and the factor of indirect support for Recep Tayyip Erdogan in the Turkish presidential elections has already been removed from the agenda.
Russian Deputy Foreign Minister Sergei Vershinin said on June 5 that Russia sees no prospects for extending the grain deal. At the same time, he stressed that Moscow continues consultations with UN representatives on both parts of the package agreements.
In addition, Rozhin drew attention to the reduction in the number of ships carrying grain in May.
It is also worth noting that the number of ships sent under the grain deal dropped very sharply back in May, which is due to Russia slowing down checks when ships pass through the Bosphorus. Hopes for the opening of an ammonia pipeline seem to be a sophisticated form of masochism, like waiting for the implementation of the Minsk agreements
— it is said in his message.
According to the expert, after the withdrawal from the grain deal, it seems promising to conclude a new agreement - only with Turkey and without the participation of Ukraine. In this case, Ankara will be able to implement plans for a food hub, and Moscow will be able to use Turkey as a channel for the supply of food and fertilizers abroad.
Rozhin added that Russia's withdrawal from the grain deal would make Ukraine's ports unnecessary for it.
Well, immediately after the exit from the grain deal, it is necessary to increase strikes on the port infrastructure of Odessa and Nikolaev
— says the expert.