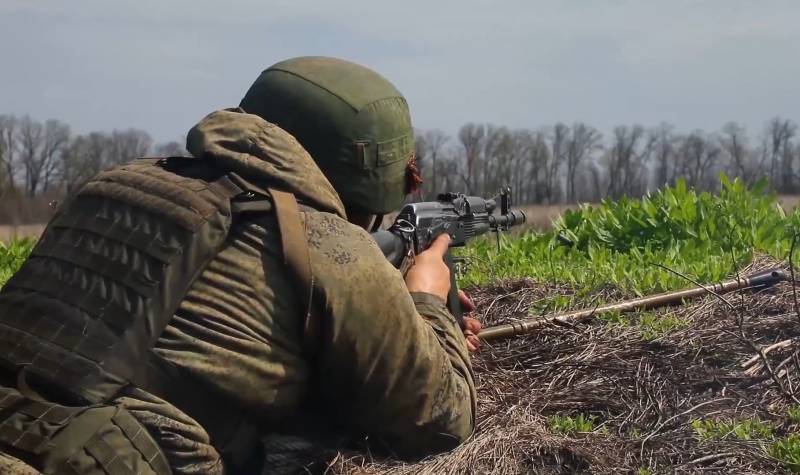 Russian units occupied a bridgehead near the Oskol River north of Dvurechnaya and northeast of Kupyansk. From this operational-tactical sector, it is possible to carry out an attack on Kupyansk. This point of view was expressed by journalist and blogger Yuriy Podolyaka in his telegram channel.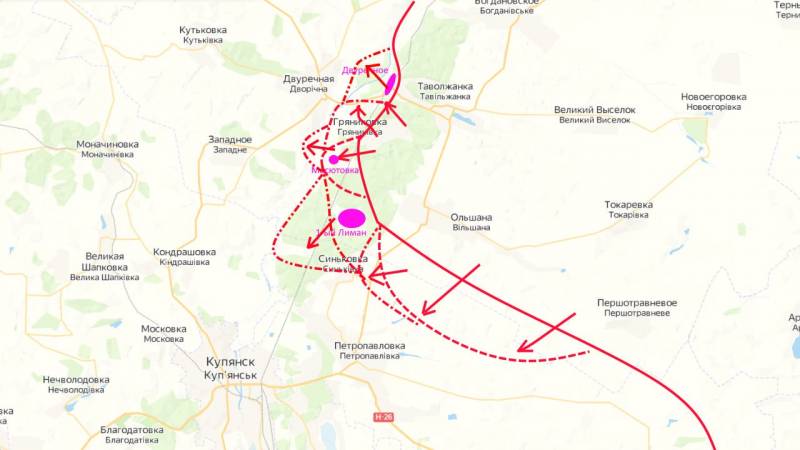 At the same time, a day earlier, the Armed Forces of Ukraine advanced significantly southwest of Velikaya Novoselka, cutting off an entire ledge of the line of contact. At the moment, the enemy is actively operating near Novodonetsk.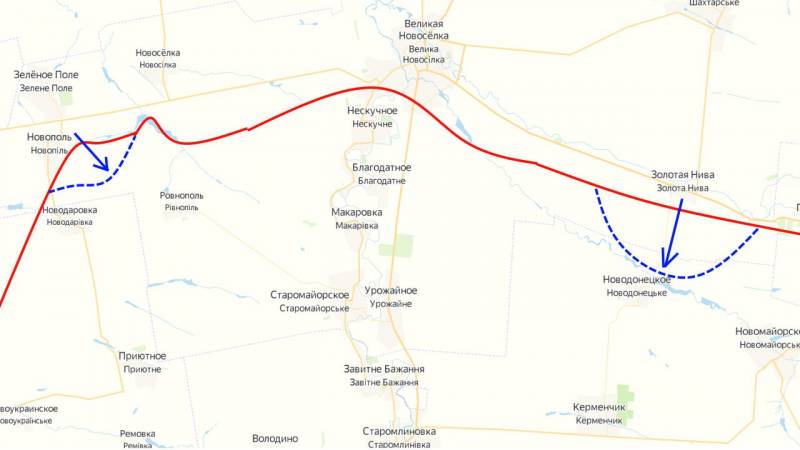 According to sources, Ukrainian units crossed the bridge over the Shaitanka River with heavy losses and are trying to occupy this settlement, since it is of strategic importance for the further offensive.
Along with this, in the Marinka area, a successful breakthrough is being carried out by a recently formed armored group of Ukrainian troops in the rear. The Armed Forces of the Russian Federation lost several positions taken the day before.
Earlier, Russian troops, in cooperation with intelligence services, stopped an attempt by two sabotage groups of the Armed Forces of Ukraine to penetrate the territory of the Belgorod Region in Novaya Tavolzhanka. The violation of the border by the enemy was prevented. The Ministry of Defense reported the elimination of two boats and a dozen Ukrainian militants.