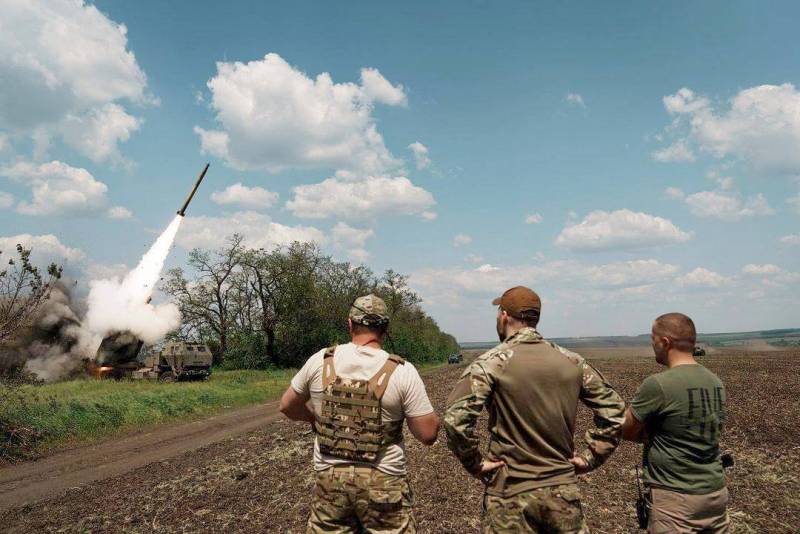 Military correspondent Semyon Pegov said that right now, fierce battles were unfolding for the village of Novodonetskoye, located between Ugledar and Velikaya Novoselka. The Armed Forces of Ukraine are trying to bring their reserves to the settlement, the journalist wrote in the Telegram channel.
According to him, the enemy managed to penetrate at least two kilometers deep into the territory previously controlled by the RF Armed Forces and cling to the outskirts of the village.
To put it mildly, the information that the intelligence "overslept" this strike is not entirely true, according to our data, a column of armored vehicles in Zolotaya Niva was spotted late at night. Further, alas, as always. Decision leverage, etc.
- wrote the military commander.
Now, the journalist noted, the Ukrainian military is trying to gain a foothold on the outskirts, actively bringing up reserves and not considering losses.
As soon as our artillery destroys the next portion of the enemy's manpower, NATO armored personnel carriers immediately bring up "fresh blood"
— said the author of the message.
Pegov noted that the Armed Forces of Ukraine, unlike yesterday, are more harmonious and organized. Armored cars are driven in small columns, three or four cars each. As soon as one is blown up, another one is sent from the rear to take its place.
Former military commander Alexander Sladkov
listed
three dangerous directions in the Donbass. He pointed out that these were the Russian flanks near Artemovsk from the south, the sector south of Avdeevka and the Ugledarskoe.