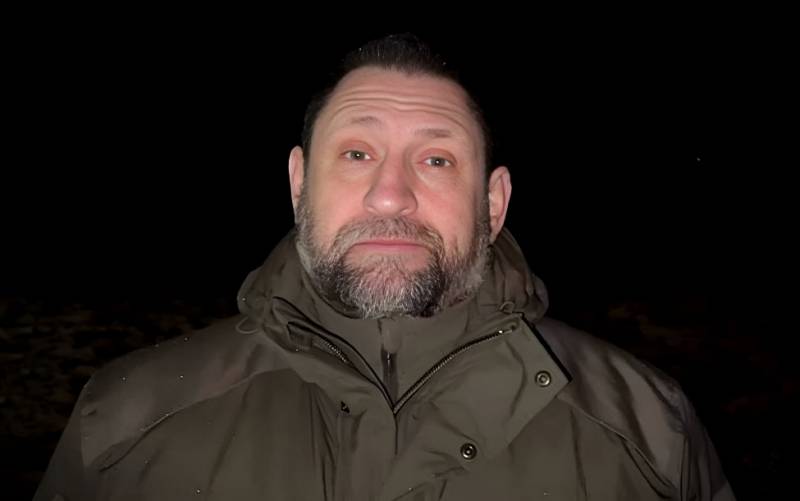 Voenkor Alexander Sladkov listed three dangerous areas in the Donbass. In his Telegram channel, he indicated that these are the Russian flanks near Artemovsk from the south, the section south of Avdiivka and Ugledarskoye.
At the first stage, the enemy presses in the area of ​​Kleshchevka and Kurdyumovka, while the settlements themselves are not stormed, but shelled at the advanced Russian positions, including in Artemovsk. The active work of enemy drones is noted - both spotters and kamikazes.
The command of the Armed Forces of Ukraine is concentrating forces in the area of ​​Chasov Yar and Ivanovsky (Krasnoe). The enemy has infiltrated the gardens and is pulling in armored vehicles. Russian artillery is actively working in these areas, the infantry is fighting
— said the journalist.
The Armed Forces of Ukraine are trying to occupy the dominant heights along the line Pivnichnoye - Kurdyumovka - Kleshchevka. From here, the enemy can develop the offensive in depth, delivering strikes between units of the 1st and 2nd corps. In this case, there is a threat that Artemovsk will be encircled from the south and dangerously approaching Golmovsky and Gorlovka.
Also, the enemy can develop an offensive in the direction of the Uglegorsk State District Power Plant.
In the second direction south of Avdiivka, the Armed Forces of Ukraine attacked in groups up to a company, reinforced with tanks, but this did not bring them success. With losses, the Ukrainian military retreated.
On the third - Uhldarsky - the Armed Forces of Ukraine tried to attack in two directions with a tank company with infantry support. Up to the battalion was thrown into battle. The Ukrainian side suffered serious losses: at least seven tanks, a dozen armored vehicles, personnel of up to two companies.
One conclusion can be drawn from all this - Volodymyr Zelensky was asked for the money invested. We need wins, so we are seeing a gradual increase in the number of attacking groups with increasing amounts of armor and tanks
Sladkov concluded.
This allows the Ukrainian president to again ask the West for planes. And it is quite possible that the Armed Forces of Ukraine will organize an attack in one direction with forces already up to the battalion.
Earlier it was reported that the RF Armed Forces
inflicted on the enemy
noticeable damage in the Zaporozhye direction, repelling attacks on the Vremevsky ledge near Velika Novoselka. Russian troops successfully attacked the enemy with aviation, artillery and armored vehicles, destroying Ukrainian servicemen near a company.