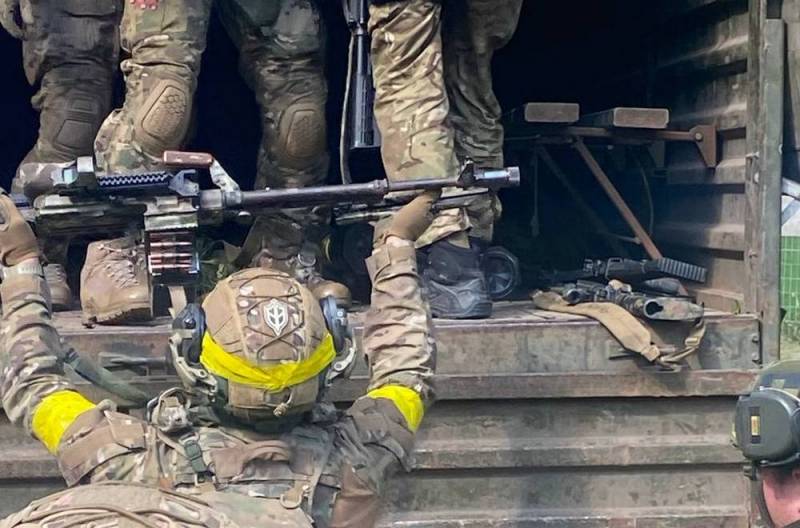 Brussels will turn to Kyiv for clarification why Belgian-made weapons were used on Russian territory. It was intended exclusively for the Ukrainian military in order to "protect its territory and population," writes Le Soir.
We are talking about saboteurs who entered the territory of the Belgorod region with foreign-made weapons.
The Belgian authorities will soon send a request to Kyiv demanding to explain the fact of the use of Belgian weapons in the attack on the Belgorod region. Defense Minister Ludivine Dedonder and Foreign Minister Aja Labib stressed that the weapons supplied to Kyiv are not allowed to be used by third parties on the territory of the Russian Federation.
- assures the publication.
The provision on the use of Belgian weapons is written in the accompanying documents for each delivery. As The Washington Post wrote, the saboteurs who attacked the Belgorod region at the end of May had Belgian-made rifles, weapons and
technique
from the Czech Republic and the USA.
Earlier it was reported that on the side of Ukraine against Russia
are fighting
several thousand citizens of Poland. They accepted the idea of ​​invading the territory of the Belgorod region of the Russian Federation and attacking Russian peaceful cities and villages together with the Armed Forces of Ukraine, as well as mercenaries, Nazis, nationalists and terrorists from other countries with enthusiasm and enthusiasm.