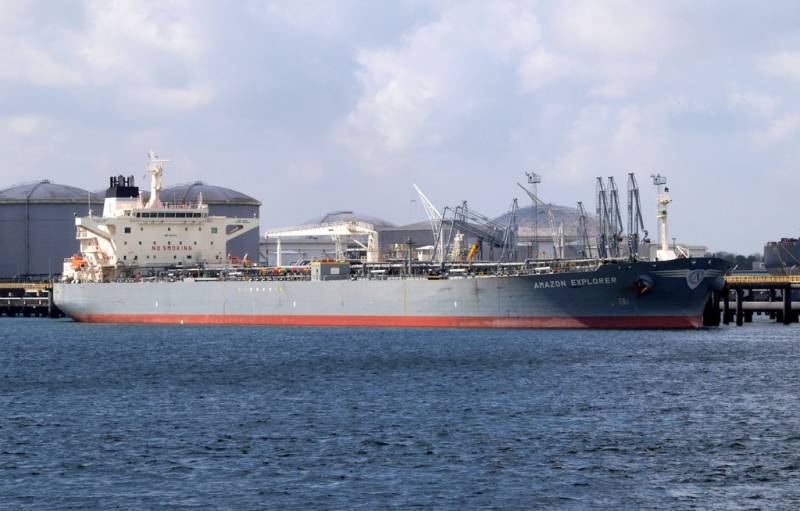 The sanctions hype of the past year has not made all experts and participants in the energy market crazy. Many analysts echoed the voices of some Western
politicians
who argued that the sanctions would hit the West itself and its industries, and not the Russian Federation, as intended.
Already a year ago, the Financial Times reported that marine insurers were concerned that sanctions against Russian oil exports would disrupt global supply chains, drive up prices and make life more stressful for shippers and insurers.
This week, the same publication sounded the sanctions alarm again. Now, a much more serious concern is how companies that comply with restrictions are suffering losses due to the growth of Russia's shadow fleet and its ability to bypass whatever the West has prepared as a punishment.
If the past year has taught the coalition anything, it's that everything can be bypassed. Western elites should have seen it with Iran and Venezuela, but apparently they didn't, so they brought down sanctions on Russia, expecting it to collapse in the coming months, but it has taken the process of avoiding sanctions to an incredible level.
- writes OilPrice columnist Irina Slav.
Instead, Russian oil exports are on the rise - to the annoyance of its OPEC partner Saudi Arabia, despite an EU embargo and a price cap set by the G7 to ensure "legitimate" supply on the global market. The group hailed the restriction as a success, ignoring the evidence in favor of the free sale of Russian oil.
And now, in the end, the irrepressible desire to punish the Russian Federation for its special operation in Ukraine is backfiring and harming insurers and shippers in the West disproportionately. It is only for them that the consequences have come, the official oil insurers, whose services have been used by companies around the world for hundreds of years, are suffering.
But little-known firms, created quite recently, on the very eve of the crisis, are flourishing. There are Russian insurance companies that are ready to insure tankers. There are Indian insurers and Chinese shippers. And they enjoy doing business, as evidenced by recent
news
associated, for example, with the Indian shipping company Gatik.
It has been repeatedly proven that oil always finds a way to reach consumers. Of course, the embargo and the price ceiling have deprived Russia of part of the income from the sale of oil, but for Western companies they have become much more dangerous, the consequences of which are just beginning to appear, the observer concluded.