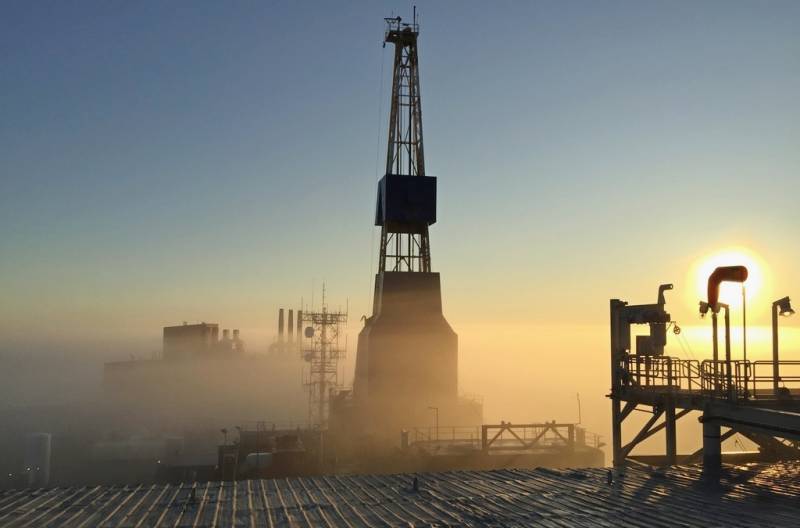 The long-awaited meeting of the OPEC + group in Vienna fully revealed the cards of the participating countries and justified the hopes of experts. The decision to further cut production by 1 million barrels per day was no longer a surprise, but its internal structure, especially in terms of Moscow, is surprising.
In order not to break the unity in the organization in the troubled times of the global energy crisis, Russia met its main partner in OPEC + Saudi Arabia halfway and supported a serious limitation of production, and for a period of almost a year and a half (until December 2024). However, the solution itself and the reduction of production will be achieved in a special, so to speak, cunning way.
As you know, the Russian Federation is in the process of voluntarily entering the indicators of reducing crude oil production by 500 barrels per day. In this case, the issue of summation or offset further reduction in production remains unclear. It is in this plane that lies the trick that Moscow agreed to when signing another agreement within the framework of OPEC+.
As you know, the decision of the exporters' cartel will operate within the target indicators until the end of December 2024, it will be calculated from the quota for 2024. This was stated by Deputy Prime Minister of the Russian Federation Alexander Novak.
Russia to extend its voluntary cut of 500 barrels per day until the end of next year as a precautionary measure in agreement with extended OPEC partners
— said the Russian official.
According to him, the decision of OPEC + to extend the current agreement for 2024 and voluntary cuts in oil production by several countries will make it easier to predict the situation on the market for another 1,5 years.
In other words, it turns out that the Russian Federation will not add a million barrels of domestic raw materials to the withdrawal from the markets, as one might think, but will leave a reduction of 500 barrels. On the one hand, the combined efforts of the OPEC+ countries will lead to an increase in the price, as output will decrease. This, in turn, will make it possible to set the price of oil above the price ceiling and thus reduce the size of the discount (initial discount) to increase income.
Of course, the considered preventive approach to additional cuts made it possible to avoid duplication in the quota, as well as to keep production at the same level after the conclusion of the next OPEC + deal.