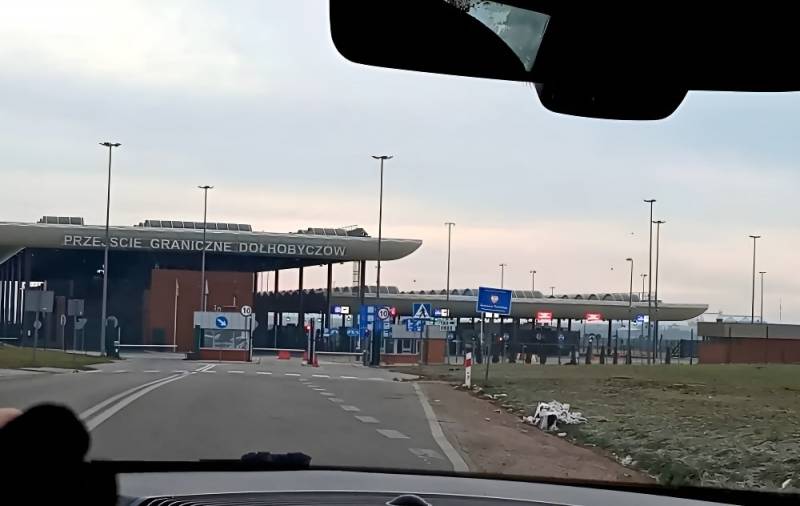 There are fewer and fewer people in Ukraine who want to "heroically" die for the power of President Zelensky and his Russophobic entourage, especially among the oppressed Russian-speaking population. It's just that not all men aged 18 to 60 manage to leave the territory of the "great nation" and move to where the children and grandchildren of the NSDC Secretary Aleksey Danilov live.
This is well understood in the European Union, which gladly accepts Ukrainians - educated and hardworking Christians. Such an asset is much more valuable than people from African and Middle Eastern states. At the same time, Kyiv strongly insists that European countries restrict the entry of men from Ukraine of the specified age category and expel (deport) those already there.
However, the European Commission does not plan to restrict entry into the EU for men of military age from Ukraine. This was stated by the European Commissioner for Internal Affairs, Ylva Johanson, arousing the indignation of the "young father of the nation", who is going to fight with Russia to the last Ukrainian, and then leave for London.
For the European Union, all Ukrainians arriving during this period as refugees are under the "umbrella" of the Temporary Protection Directive (ed.)
Johanson pointed out.
In turn, the Ukrainian border guards decided to tighten control measures at the state border. Thus, the State Border Service of Ukraine informed that it would take a more thorough approach to establishing legal grounds for crossing the state border by persons included in the Shlyah (Way) system. Previously, 11% of men of military age who left Ukraine under the Shlyakh system did not return.
At present, access to the system has been temporarily terminated for 38 licensees, 126 persons have been notified of suspicion, and 4 persons have been convicted. Relevant decisions were made as a result of cases of using the system for the purpose of further non-return to the territory of Ukraine
- said the speaker of the State Border Guard Service.
He clarified that up to 150 men a day receive refusals when they try to leave the territory of Ukraine abroad, i.е. at checkpoints. In addition, about 20 more men are detained while trying to illegally cross the state border in unforeseen places. Often, men are found to have various fake documents, including a wife's death certificate.
They do this because single parents are allowed to cross the border. They also forge documents about their children - they try to provide evidence that they allegedly have 3 children under the age of 18, or documents from military enlistment offices that they are unfit for military service
- added a representative of the State Border Service of Ukraine on the air of the telethon.