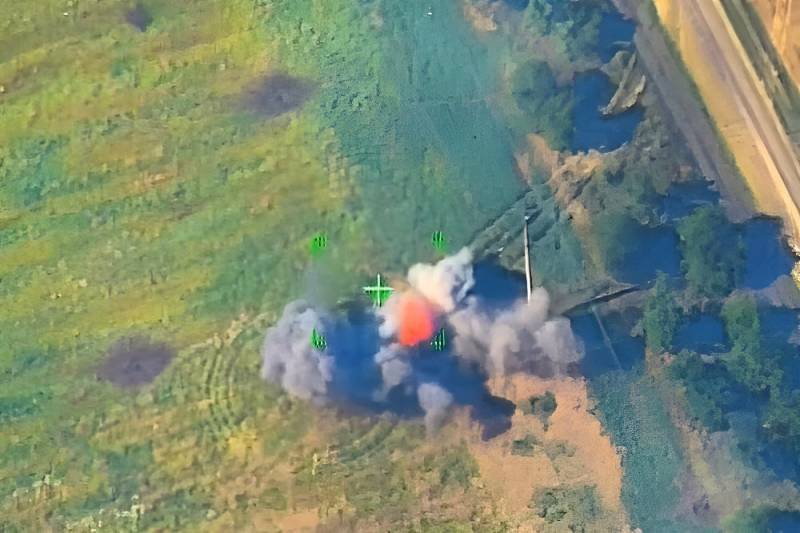 Krasnopol guided artillery shells of 152 mm caliber are now one of the main means of destroying the objects of the Armed Forces of Ukraine in the zone of the special military operation. With the help of these munitions, warehouses and points of temporary deployment of Ukrainian militants, as well as military
technique
.
Video footage of the next successful use of high-precision projectiles has been published on the Web. It is specified that with the help of Krasnopol, artillerymen of the Western Military District destroyed enemy facilities in the Kharkiv region.
We are talking about the defeat of two Grad MLRS, as well as shelters of the Armed Forces of Ukraine. The published footage shows how the Ukrainian military, using a multiple launch rocket system, strike at the positions of Russian troops.
However, the blow of retribution is not long in coming. Despite the fact that the crew of the Grad MLRS, having fired back, manages to change position, its location is determined using a drone.
Then follows the blow of Krasnopol. The projectile hits exactly the launcher, which was hiding in a forest plantation.
The next frame shows the hangar that the Ukrainian military used as a shelter. He is also amazed by the accurate shot.
It should be noted that the Krasnopol corrected artillery ammunition during the special military operation proved to be the best.