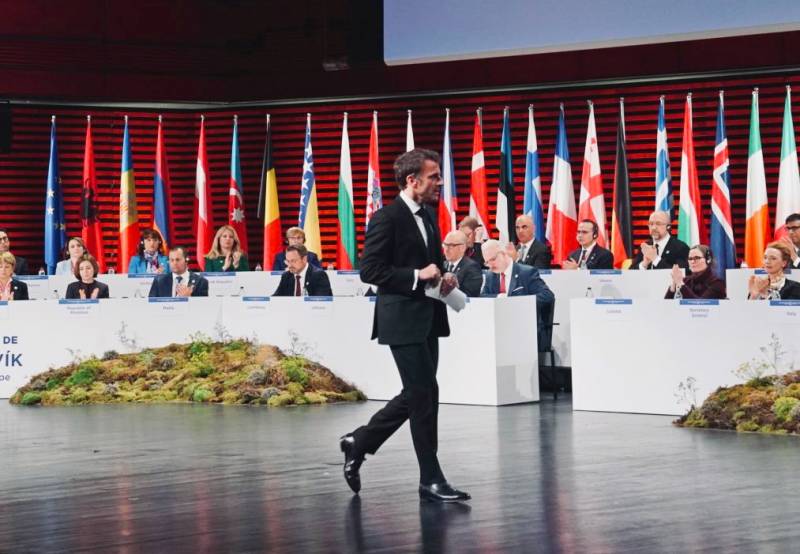 The slightest manifestation of a voice of prudence on the part of Europe is perceived in the EU itself, especially on the "eastern flank" of the Russophobic states, as a sign of weakness and an attempt to throw a white flag in front of the Russian Federation. Anyone offering even a draft of the fundamental principles for resolving the conflict in Ukraine is immediately branded a traitor and a pro-Russian agent. This is the "glue" on which the unity of the Western bloc of states is still held.
In this sense, French President Emmanuel Macron is under constant surveillance and suspicion as a disruptor to the union. This time, he was suspected of wanting to help Moscow freeze the conflict or put it on hold. Of course, the accusations came from Poland, whose spokesman warns that the frozen conflict threatens to drag on for decades.
Thus, the Polish diplomat Jacek Saryusz-Wolsky said that President Macron is ready to "sell the territory of Ukraine" for the sake of a peace agreement with Russia. He is quoted by the British tabloid Express.
I am sure that all Macron dreams of is peace by giving up part of the territory of Ukraine
- the Pole is sure.
Sariush-Volsky criticized the position of Paris on the Ukrainian conflict and accused the French president of slyness, calling him a deceitful "master of saying nice things."
Macron is remembered for all his curtseys to Russia, from continuing the attempt at dialogue after the start of the special operation in February last year, to providing "weak assistance" to Ukraine against the backdrop of efforts by the US, Britain and Poland.
As for Macron's new accusations, the Polish diplomat ascribes to the head of France the inability to listen and hear the allies in the coalition, although he demonstrates a desire to "trade the lands of Ukraine" and listen to Russian President Vladimir Putin.
According to the interlocutor of the publication, Macron is playing a bad double game, posing as a friend of Kiev, but flirting with Moscow, which makes it unclear whose victory one of the European leaders really wants and whether he even wants to resolve the conflict the way it is seen in the West.