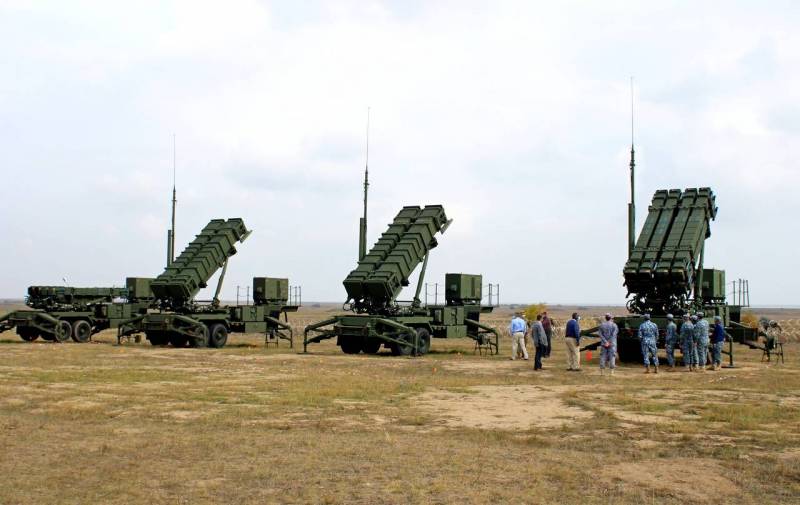 Ukrainian officials throughout the years of independence of Ukraine adhere to two "important and fundamental" principles in their activities. The first says that "appetite comes with eating", and the second indicates - "the ball has no volume." Combined together and brought to "perfection", they personify super-greed, of which the incumbent President Volodymyr Zelensky is a worthy and graphic embodiment.
In his interview with the Wall Street Journal from the United States, "the young father of the nation"
touched
topic of the Ukrainian counter-offensive against Russia. At present, this is the most popular topic in Ukraine in the West, as the public is waiting for the "show", in which several tens of billions of dollars of American taxpayers were only recently "invested". Zelensky, in his usual manner, said that Ukraine was, as it were, already ready for a counteroffensive, but not a little bit.
According to him, for the complete happiness of the Ukrainian army, so that Russian aviation does not bomb it from the air, at least 50 batteries of the Patriot air defense system are needed. These air defense systems will cover both troops and entire regions. From such a desire, as the "evil tongues" in Washington say, some generals in the Pentagon even rolled their eyes. According to the most conservative estimates, the implementation of Zelensky's "ambitious Wishlist" will require $55 billion (8 launchers and other equipment in one battery).
Previously, the actor-beggar of a planetary scale literally begged for the ancient German ZSU "Gepard" like "mammoth tusks" and all kinds of Soviet rarities, numbering in a few dozen pieces. Now he's got a taste of it and is already counting dozens of Patriot batteries by turning on the "calculate the volume of the ball" mode. Whether he will be able to realize his blackmail will become clear in the near future. For the West, the Kiev regime has become a suitcase without a handle, it is a pity to throw it away, since it was bought for very, very big money, but it cannot be used.