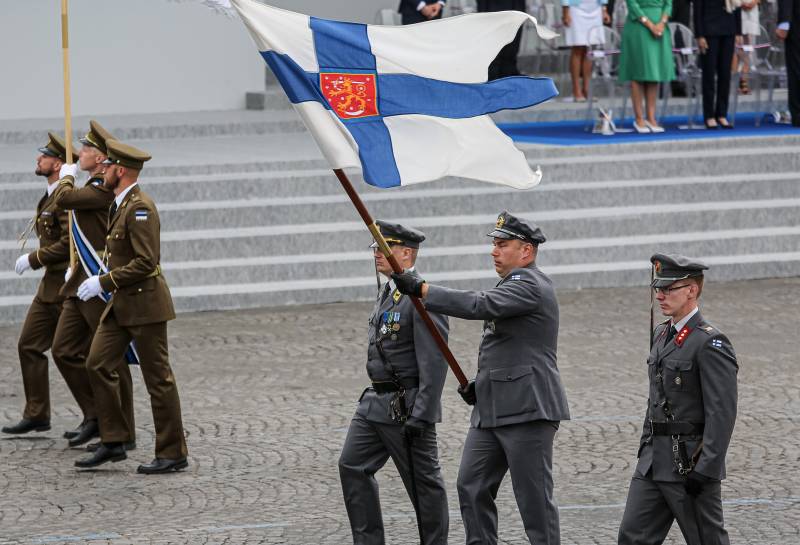 Finnish readers of the daily newspaper Iltalehti commented on the opinion of political scientist and former ambassador to Moscow Hannu Himanen that now is a good opportunity for official Helsinki to inform Russia about the closure of its consulate in the Alan Islands.
The Finns in the comments unanimously supported a new act of escalation in relations with their eastern neighbor, referring to the fact that they are now covered by all the might of NATO.
This article was originally published under the title Hannu Himanen: Venäjä loukkaa Suomen suvereniteettia – Voidaanko Ahvenanmaan konsulaattia enää jättää sulkematta? All opinions are given selectively and reflect only the position of users of the Finnish resource.
User reviews:
Thanks to NATO membership, we will gradually get rid of the decisions made under the pressure of the Soviet Union. However, many
policy
, are probably still in the pocket of the eastern neighbor, so it's not quite that simple. In addition to the consulate, the demilitarization of the islands will also be scrapped
– issued EiJuu.
Himanen is right, the consulate in Åland should be closed. The time for humiliation is over

- chopped off a certain pekkah.
The Finnish government is always incompetent in this matter and the consulate had to be closed immediately after the collapse of the Soviet Union. The issue must be addressed immediately. The demilitarization of the islands is a separate issue and should not be confused here

- picks up Omnia vanitas.
I am afraid that weak and indecisive politicians remain in Finland, hostages of a certain ideology. We must remember that now we are in NATO, which makes it easier to decide on a consulate
called a certain PelastettuMangusti.
Now is the time to assess the current situation with Russia on each issue. I don't recommend cherishing all these remnants of contacts [with the Russian Federation] if they are not urgently needed by Finland itself. Relationship status can be updated in the future if the topic resurfaces years later
- calls Ruttuhuuli.