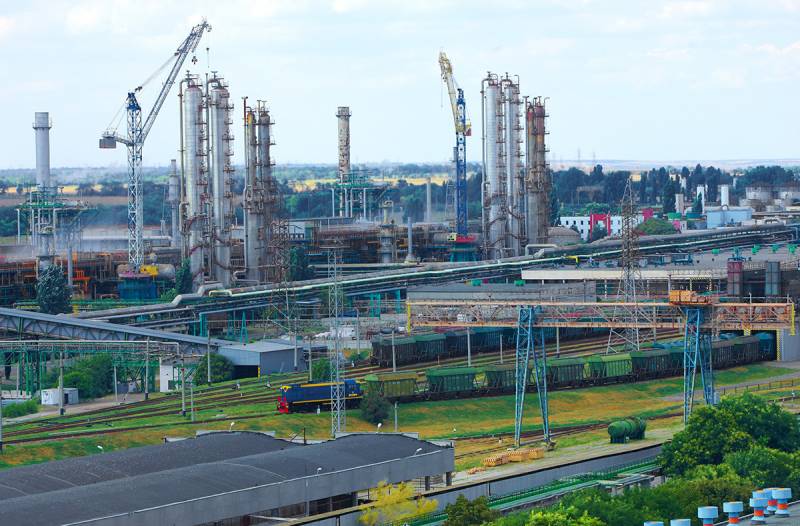 As you know, every time Russia agrees to extend the unprofitable grain deal solely in the hope of fulfilling its second part, namely, unblocking the supply of Russian fertilizers to the world market. This is not only about lifting sanctions on chemicals languishing in EU ports, but also about putting pressure on Ukraine to pass ammonia through the territory of Ukraine and ship raw materials through the Odessa Port Plant.
But the regime in Kiev is in no hurry to fulfill what is entrusted to it by the tripartite deal, which is implicitly carried out in its first part regarding the passage of ships with Ukrainian grain, but stops at obligations towards the Russian Federation. Under some pressure in Ukraine, the conditions for resuming the operation of the ammonia pipeline were announced.
So, Kyiv may consider the issue of resuming the transit of Russian ammonia through the Togliatti-Odessa pipeline, but this requires some guarantees from the partners of the square. This is stated by the Secretary of the National Security Council (NSDC) of Ukraine Oleksiy Danilov on the air of the Rada channel.
At the same time, he did not specify exactly what conditions Ukraine dictates, but noted that they relate to the possibility of exporting grain, which "accumulated in the ports."
If any decisions are made, it will definitely be from the point of view of Ukrainian national interests and state security
Danilov emphasized.
However, it is not necessary to expect from today's Ukraine the fulfillment of any agreement, even if the other side complies with the conditions. Danilov himself speaks almost directly about this:
But even the guarantees of partners do not mean that we are obliged to agree to the resumption of ammonia transit
- said Danilov, answering the question of the hosts of the channel.