European "diplomacy" is trying to intervene in the conflict situation that has developed between Russia and Ukraine around the Sea of ​​Azov. High Representative of the European Union for Foreign Affairs and
policy
security Federica Mogherini called on Russia (but not Ukraine!) to reconsider its actions, threatening to "take measures" otherwise.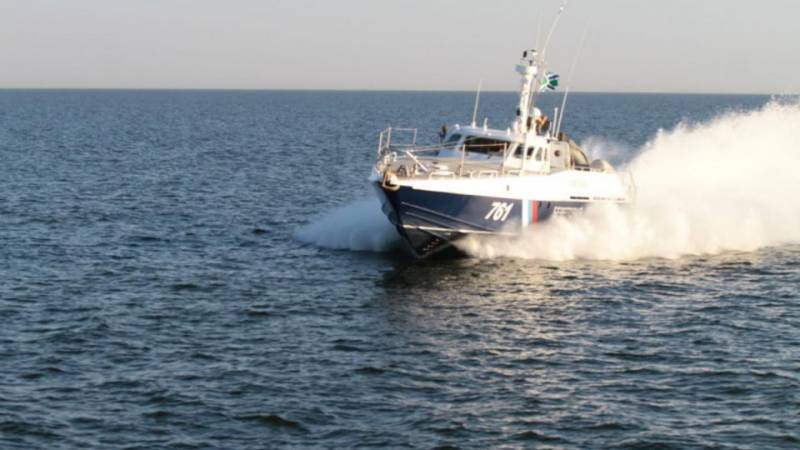 Speaking at a press conference in Brussels after a meeting of the Council of the European Union, Mogherini said:
This is a matter on which we will continue to work with EU member states and institutions, including the adoption of appropriate targeted measures in the coming days or weeks. We are sending a clear signal to Russia that we expect a cessation of the situation in the Sea of ​​Azov

According to her, the search by Russia of ships bound for Ukrainian ports affects not only Ukraine, but also Europe. At the same time, Ukraine's actions, such as the arrests and arrests of Russian and foreign courts, which led to the current situation in the Sea of ​​Azov, were ignored.
Foreign Ministers of the European Union states agree with Mogherini, who have expressed concern about the actions of Russia, despite the fact that these actions are being taken in full compliance with the law of the sea.
The deputy chairman of the Crimean Public Chamber, Alexander Formanchuk, said that he considers this position of the EU to be one-sided. He drew attention to the fact that ship inspections in the Sea of ​​Azov, carried out by Russia, are carried out in the framework of international law and are a response to the actions of Ukraine, which is fueling the situation. The Crimean politician also pointed out that the EU does not pay attention to Ukrainian atrocities.
The EU is cunning when it speaks of Russia's unilateral violation of international shipping standards in the Kerch Strait and the Sea of ​​Azov. Russia will not sacrifice in protecting its national interests and ensuring security. The EU must understand that there is a line beyond which it makes no sense to cross in terms of pressure on Russia
- said Formanchuk.
Mogherini also responded to threats from the Federation Council. Senator Vladimir Dzhabarov, deputy head of the Federation Council Committee on Foreign Affairs, emphasized that neither Russia nor Ukraine are members of the European Union. The Sea of ​​Azov is the inland sea of ​​these two countries. Therefore, by such statements, the EU intervenes in the affairs of sovereign states.