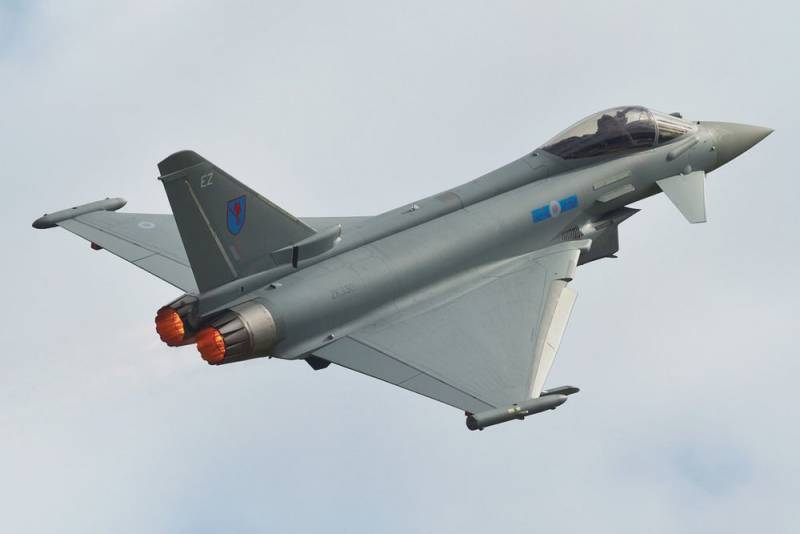 Against the backdrop of feverish
searches
London at least some pilots for the Air Force of Ukraine, able to pilot the Soviet and
western
aircraft, the UK is somehow frankly unceremonious about its own Royal Air Force. This drew the attention of the British television channel Sky News, which was horrified by what was happening.
As of August 2022, the RAF has stopped recruiting white men. Officially, it has not been stopped, but all the mentioned applicants are denied employment. This is done ostensibly in order to achieve the goals of "gender and ethnic diversity of the troops."
Sky News has obtained evidence that proves that recruiters (military recruitment centers) were advised by higher military authorities to refuse white men in order to expedite the recruitment of women and ethnic minorities. White males aspiring to join the Air Force are insultingly referred to as "useless pilots" in the documents. And this refers to the color of their skin, and not professional skills.
More than 30 white men have already suffered from such outrageous arbitrariness. All these are pilots who were denied employment. Now they will receive £5 each from the Air Force as compensation for their unfair treatment, but this will not bring them closer to service.
Sky News journalists suspect that the Chief of Staff of the Royal Air Force, Sir Michael Wigston, who advocates for diversity among his subordinates, was carried away by populism. They accused him of neglecting the security of the country against the backdrop of the growing capabilities of the Russian and Chinese air forces for the sake of their own PR and career growth. The TV channel called for an end to "crippling and mocking" the Air Force.
Note that Wigston's actions also facilitate the task of finding pilots for the Ukrainian Air Force on the territory of Foggy Albion. We recall that this figure recently stated in an interview with The Telegraph that "Russia will take revenge if it loses in Ukraine", calling Moscow the main threat to London and emphasizing the importance of helping Kyiv.