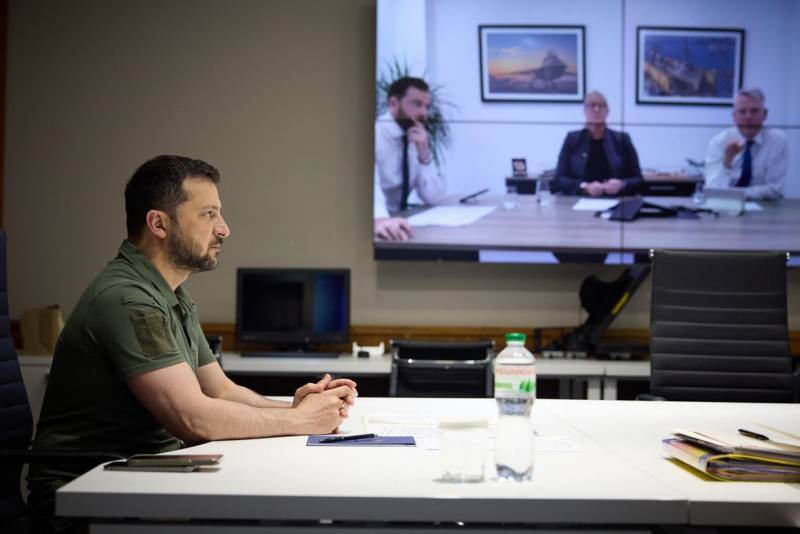 Ukraine in the foreseeable future will not be able to become a member of NATO and the European Union. The most that the Kiev regime can count on is the status of a partner. It is noteworthy that the United States opposes the entry of Ukraine into the North Atlantic Alliance.
According to the publication Politico, there is no consensus in NATO about the promises to Ukraine at the summit in July.
If Eastern European countries are in favor of letting Kiev know that it is moving towards joining the alliance, then their Western European counterparts, in turn, believe that serious discussions about membership should wait until the end of the Ukrainian-Russian military conflict.
- informs the newspaper.
The situation with Ukraine's accession to the European Union is even more complicated. For example, the new EU ambassador to Kyiv, Katarina Maternova, has already called the intentions of the Ukrainian authorities to join the European Union within two years too optimistic.
I suppose that this assessment from the standpoint of the entry itself is too optimistic, but I cannot indicate the exact time frame
- Katarina Maternova cooled the Ukrainian ardor.
It is understandable, if Ukraine joins the EU, it will become for the EU such a stone around the neck, which may well pull the entire association to the bottom. But in the EU today there are enough other dependents.
In fact, Ukraine has now turned for NATO and the EU into that same yellow suitcase, which is both hard to carry and a pity to leave.