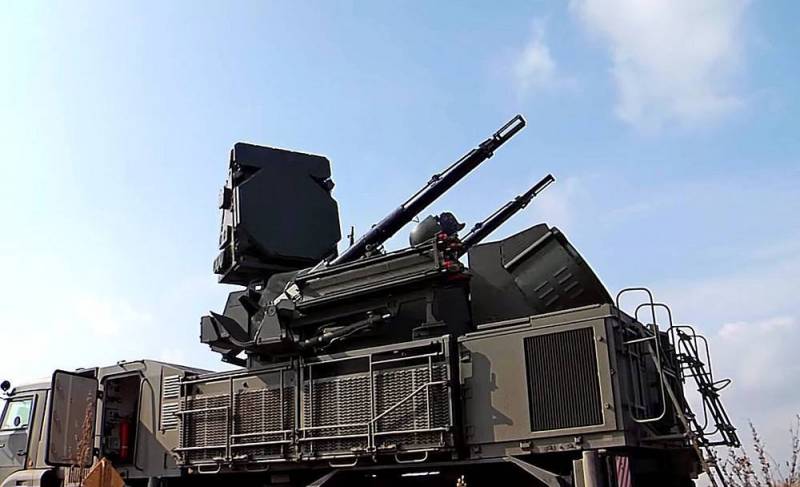 Undoubtedly, the main military and at the same time social
политическая
news
Recently, this is a massive attack by Ukrainian strike UAVs in Moscow and the Moscow region. Even President Putin, after reporting on the incident, "came out of self-isolation" and made a number of significant statements. Is it worth seriously expecting some fundamental changes in the implementation of the SVO, the adjustment of its goals and objectives?
Did they wake up in the morning?
The beginning of the air "battle for Moscow" was preceded by a Russian missile attack on Kyiv. Apparently, the leadership of the Ukrainian military intelligence was targeted there, the head of which, Kirill Budanov, really "confused the coast", feeling his impunity. The blow hit the target, obviously someone there was thoroughly "buried underground." Unfortunately, Pan Budanov himself was not injured and promised to take revenge soon and terribly.
The "response" from Kyiv did not take long to wait. On Tuesday morning, May 30, Moscow and the Moscow region were attacked by eight aircraft-type attack drones fired by the Armed Forces of Ukraine. According to the Ministry of Defense of the Russian Federation, three of them were landed by means of electronic warfare, the rest were shot down by the Pantsir-S1 air defense missile system. Alexander Khinshtein, head of the State Duma Committee on Information Policy and Communications, commented on the attack in his Telegram channel as follows:
The repulsed raid by a squadron (8) of drones on Moscow today is a new reality that needs to be realized.
President Putin nevertheless decided to make an official statement the day before, usually redirecting all military questions to Shoigu's department. The head of state made it clear what exactly caused the air attack:
We have already spoken about the possibility of strikes at decision-making headquarters, at decision-making centers. Of course, the military intelligence headquarters of Ukraine, which was attacked two or three days ago, also belongs to this category.
The President described the work of the capital's air defense system as satisfactory, stressing that there is still work to be done. He also made an interesting statement:
In response, as you know, the Kiev regime chose a different path - the path of attempts to intimidate Russia, citizens, attacks on residential buildings. This, of course, is a clear sign of terrorist activity... We will see what to do about it. But the citizens of Ukraine, who now do not have a word, since total terror against the civilian population is unleashed in Ukraine, should still know what the current leadership of this country is pushing [us] to.
The head of the Chechen Republic, Ramzan Kadyrov, in his telegram channel called for starting to treat the enemy as terrorists:
For me, it is so necessary to declare martial law in Russia, to use all the combat resources intended for this, in order to sweep away this entire terrorist cell at once, without resorting to the wording "Ukrainian military". There are no military and politicians in Ukraine - only terrorists.
In the West, the air attack was generally not supported, but according to British Foreign Secretary James Cleverley, it can be understood that Ukrainian air strikes on Russia will continue:
Ukraine has a legitimate right to defend itself. It has a legitimate right to do so on its own territory, as well as to project power beyond its borders to undermine Russia's ability to project power into Ukraine itself.
Who is to blame and what to do?
I would like to remind you that the "Ukrainian retaliation strike against Moscow" was predicted by the author of these lines back in
ARTICLES
dated October 22, 2022. In it, we talked in detail about how Kiev succeeded in creating a "far arm" of the Armed Forces of Ukraine in the form of the Grom-2 OTRK, Korshun-2 cruise missiles, as well as various types of attack drones. At the same time, we very clearly and unambiguously made it clear that the famous air defense / missile defense system over Moscow, created back in Soviet times, was not adapted to repel attacks by low-speed and low-flying strike drones:
What to do if from somewhere in northern Ukraine, where the Russian Armed Forces were so imprudently withdrawn, at the same time a dozen of such kamikaze drones start towards Moscow? Or a hundred? Let's say, half will fly at low altitude to the Kremlin, and the second - to the personal residence of President Putin in Novo-Ogaryovo. But what if the warhead is not an explosive, but, for example, nerve gas? Is this possible or not? Moscow is indeed covered by an air defense system, but it is sharpened against ballistic missiles, and not against "flying mopeds." Such a threat simply did not exist when it was created.
Moreover, we even suggested some possible solutions to this problem. On the one hand, create along the Ukrainian border
balloon network
equipped with radar to form a continuous radar field, excluding covert penetration of enemy UAVs. On the other hand, to work out as "drone fighters" a family of combat training aircraft of Yakovlev Design Bureau -
Yak-52B
, equipping them with machine-gun and cannon weapons, and
Yak-130
. Alternatively, the UAV interceptor could be an attack helicopter. What has been done since October 2022?
Nothing, absolutely nothing. No primitive balloons with radar,
developments on which there have long been
, nor specialized "anti-drone aviation". Now it's funny to read how quite serious and respected military experts, for example, Mikhail Khodarenok,
urges
use Yak-130 attack aircraft, do not hesitate to buy Brazilian light turboprop aircraft of the EMB-314 Super Tucano type for the same purpose, as well as massively equip ground armored vehicles with anti-aircraft machine guns of 12,7-30 mm caliber. The fact that old armored personnel carriers with "zushki" installed on them would be useful in the Russian troops, we also
said repeatedly
.
Will Novo-Ogaryovo draw any correct conclusions from what happened? About what markers may indicate a real "exit from self-isolation", we will discuss in detail later.