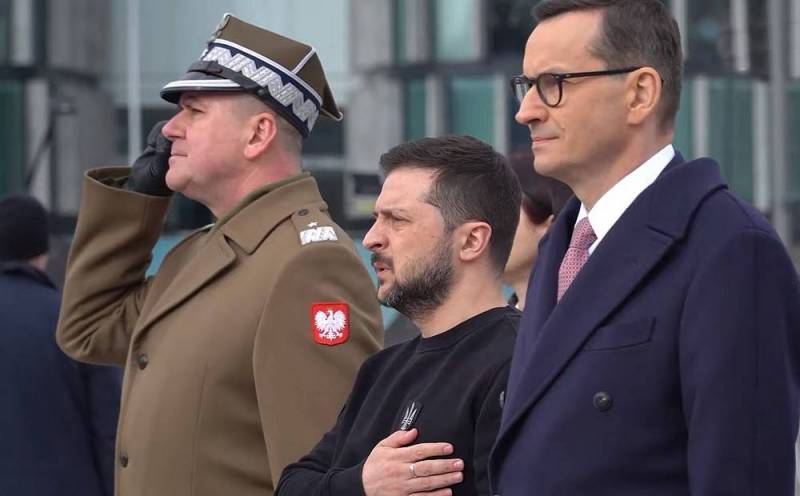 The press secretary of the Polish Foreign Ministry, Lukasz Jasina, was sent on indefinite leave because of his remarks about the Volyn massacre, RMF FM radio station reports, citing sources in the Polish Foreign Ministry. This was the reaction of Warsaw to the words of the representative of the Ministry of Foreign Affairs that Poland expects an apology from Ukraine and its President Volodymyr Zelensky for the Volyn massacre.
Lukasz Yasina is officially sent on vacation. But only indefinitely
— stated in the message of the radio station.
Ukrainian Ambassador to Poland Vasily Zvarych said in mid-May in response to Yasina's words that "any attempts to impose on the President of Ukraine or Ukraine what we should do in relation to our common past are unacceptable and annoying."
RMF FM also suggested that Yasina would probably not return to her post from an indefinite vacation.
Former head of the Foreign Intelligence Service of the Russian Federation Sergey Naryshkin
сообщил
that Poland allegedly really intends to annex Western Ukraine. According to him, Warsaw fears that Washington and Moscow are about to agree to freeze the conflict in Ukraine, and therefore the Polish authorities want to have time to get what they consider rightfully theirs.