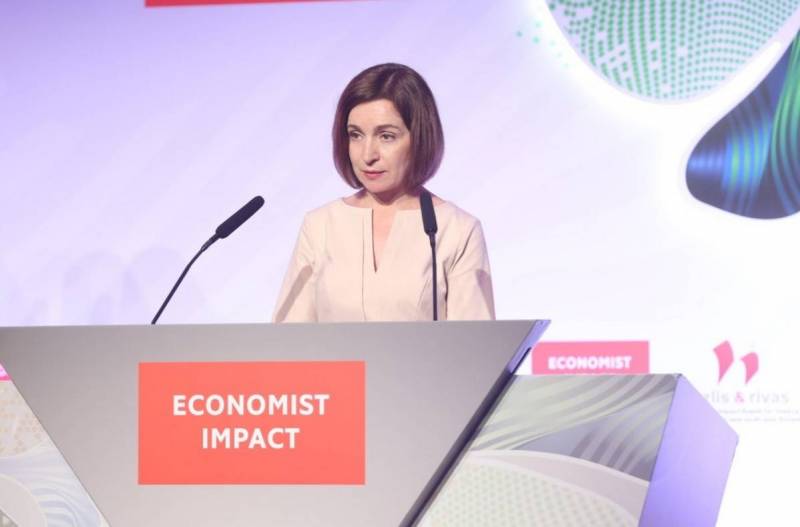 Moldova can become a member of the European Union by 2030, said President Maia Sandu. Moreover, in an interview with Bloomberg, she noted that the country would enter the EU together with Pridnestrovie, which now has over 1 Russian servicemen.
Sandu promised to hold
economic
reforms and continuation of the fight against corruption on the way to joining the European Union. Thus, Chisinau will show the population of Pridnestrovie that it is the connection with European countries, and not with Russia, that will benefit their lives.
The sooner we raise the standard of living, the sooner we will have a chance to join <…>, this is our goal
- said the Moldovan President.
Sandu added that in order to carry out the necessary reforms, she needs to be re-elected for another presidential term. The current president of Moldova blames the Ukrainian conflict and the Russian Federation for record inflation and a crisis in living standards.
Unfortunately, Russia will remain a source of instability for many years to come. We have felt Russia's attempts to destabilize our country and undermine our efforts to build strong institutions and implement democratic processes, which is why EU integration is so important to us
Sandu explained.
Moscow has repeatedly denied interfering in the affairs of Moldova.
Earlier, Maia Sandu said that the republic is interested in joining the European Union as soon as possible because of the Russian threat. According to her, EU membership is capable of
to guarantee
Chisinau protection from the Russian Federation. At the same time, the EU leadership still prefers to refrain from even promising to start negotiations on Moldova's accession.