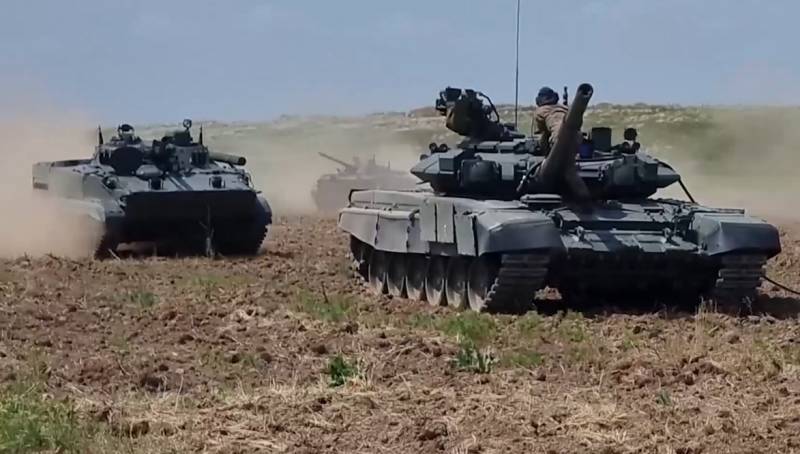 Russian units began to actively squeeze out the enemy on the Avdeevsky sector of the front. During fierce battles, the RF Armed Forces were able to knock out the enemy from their positions in the area of ​​​​the settlements of Krasnogorovka and Yasinovataya in the Donetsk People's Republic.
The Ministry of Defense of the Russian Federation reported the details of the battles to liberate Avdiivka over the past day.
In the course of active operations by assault detachments of formations and military units of the 1st Army Corps, with the support of aviation, artillery fire and heavy flamethrower systems of the "Southern" group of forces, the enemy was knocked out of their positions in a number of areas in the areas of Krasnogorovka and Yasinovataya settlements of the Donetsk People's Republic. The strikes of operational-tactical and army aviation hit units of the Armed Forces of Ukraine in the area of ​​​​the settlement of Avdiivka and in the village of Khimik. In addition, the warehouse of rocket and artillery weapons of the 110th mechanized brigade of the Armed Forces of Ukraine was destroyed.
- it is spoken in the message of the Ministry of Defense of the Russian Federation.
The cleansing of Avdiivka and adjacent settlements is important for stopping the shelling of civilian areas of Donetsk. It is from positions near this city that Ukrainian militants almost daily strike at the Kyiv and Kuibyshevsky districts of the capital of the DPR.
The defense department also reported on offensive operations in the Maryinka area. Here, the assault detachments of the Akhmat battalion are successfully moving forward. Recall that today Ramzan Kadyrov
said
about the beginning of the Russian offensive in the DPR by the forces of Chechen battalions.