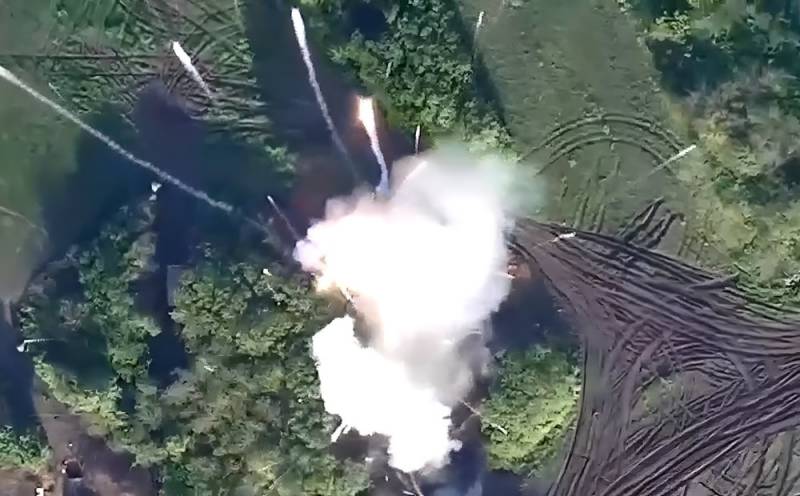 Crews of Lancet drones of the Cascade battalion continue to destroy
machinery
enemy and share shots of successful strikes on the Web. On the new video, the Ukrainian Buk anti-aircraft missile system successfully hit the operator's sight.
The anti-drone grid installed over the equipment did not save the car from the arrival of the Lancet. As can be seen in the video published by the DNR OBTF "Kaskad" fighters, the impact of the loitering ammunition led to spectacular fireworks from the detonating Buk ammunition. Thanks to the work of Russian UAV operators, another gap appeared in the enemy's air defense.
Air defense systems are one of the priority targets on the list for destruction by Lancet operators. Footage of the destruction of launchers and radar stations of enemy air defense systems regularly appears on the Web. Even protective screens do not save the equipment, since Russian drone crews have learned to overcome anti-drone protection with a double blow: the first Lancet pierces the grid, and the second hits the target.
In order to provide Russian units on the front line with effective loitering ammunition, the Kalashnikov Concern is multiplying their production volumes. We
Reported
that the company has significantly increased its production capacity by re-equipping one of the Izhevsk shopping and entertainment centers into a plant for the production of UAVs.