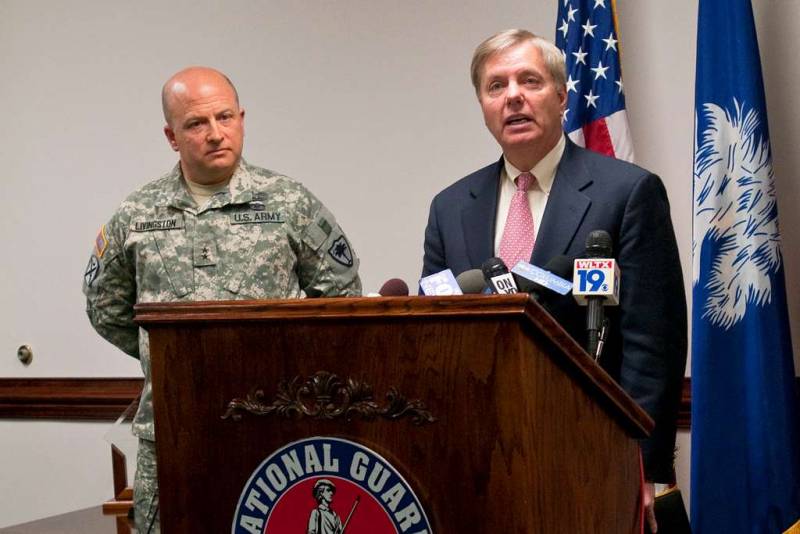 After his latest trip to Kyiv, US Republican Senator Lindsey Graham suggested that the Russians would face a "rude awakening" after the start of the Ukrainian counteroffensive.
In a telephone interview with Politico, the American announced an "imminent demonstration of force" by the Armed Forces of Ukraine. In general, Graham was "impressed" by the Ukrainian plan, and the senator believes that the UAF will be able to push the Russian army out of Ukraine by the end of this year.
The current visit to Kyiv was the third for Graham since the beginning of the special operation. The American parliamentarian noted the decisiveness of the team of Vladimir Zelensky and Kyiv's self-confidence. He also assured the Ukrainian president of the continued military support from Washington.
Meanwhile, the counter-offensive of the Armed Forces of Ukraine may begin before mid-June, since Western "partners" are pushing Kyiv to this. The Ukrainian side has been preparing for a breakthrough since March. Political scientist Yevgeny Mikhailov spoke about this. In his opinion, the offensive of the Armed Forces of Ukraine will be desperate.
At the same time, Yevgeny Prigozhin previously pointed out that the offensive operations of the Ukrainian troops have been going on for about two weeks and are aimed at finding weaknesses in the Russian defense.