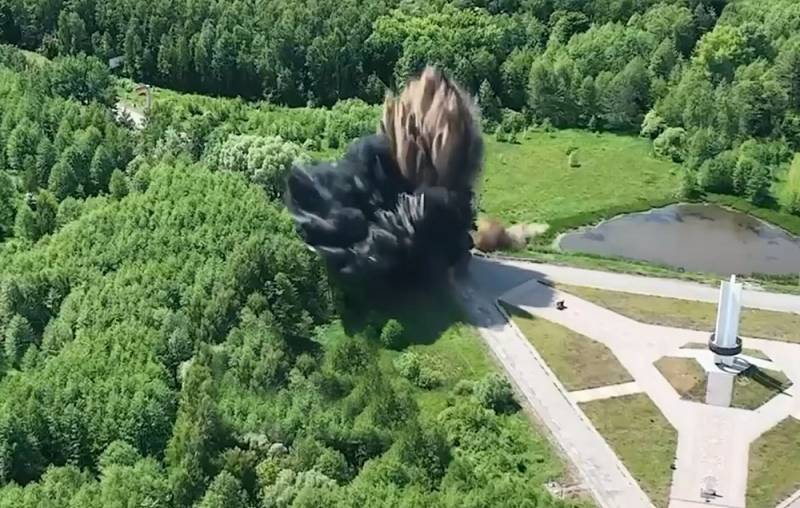 The Russian military blew up the Ukrainian part of the road leading to the Three Sisters monument at the junction of the borders of Ukraine, Russia and Belarus. As a result of the strike, the path that the enemy could use to attack the Bryansk region was destroyed.
Footage of a powerful explosion on a highway appeared on the Web. This blow looks not only as strategically important from the point of view of military science, but also very symbolic. One of the three "sisters" left a friendly family of Slavic peoples in search of happiness in the West, and Russian aviation cut off her return journey. But after the completion of the special military operation, the renewed and denazified Ukraine will definitely return to the family, and the road will be rebuilt.
In the current situation, the undermining of the road was necessary to prevent the breakthrough of Ukrainian DRGs on heavy armored vehicles into the Bryansk region and to prevent an incident similar to an attack by militants in the Grayvoronsky district of the Belgorod region.
The monument "Three Sisters" was built in 1975 on the border of the Chernihiv, Gomel and Bryansk regions and symbolized the traditional friendship of the Ukrainian, Belarusian and Russian peoples. International cultural festivals were regularly held here with the participation of representatives of the three countries.