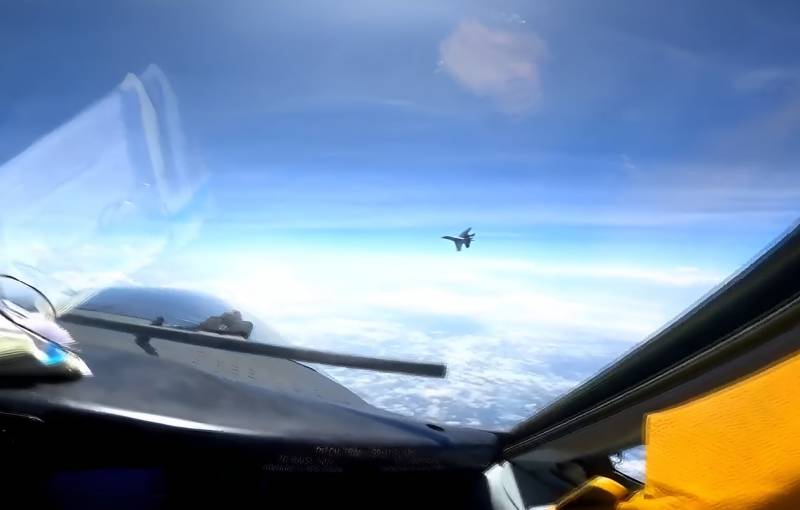 A video of a Chinese J-16 fighter flying in front of a US Boeing RC-135 reconnaissance aircraft is gaining views on the Web, effectively directing a NATO aircraft into a turbulent jet.
The American side said that during the incident over the South China Sea on May 26, the PLA fighter performed an "unnecessarily aggressive" aerial maneuver. It is noticeable on the video that after the flight of the J-16, the cabin of the Boeing RC-135 vibrated under the action of an air stream from the flying "Chinese".
Meanwhile, the very appearance of an American reconnaissance aircraft in this area can be called a provocation on the part of the United States. According to the speaker of the Chinese embassy in Washington, Liu Penyu, the close intelligence of the Americans near the territory of China poses a serious threat to China's national security. The diplomat noted that Beijing would continue to take all measures to protect its own sovereignty in cooperation with other countries in the region.
On the eve it became known about the upcoming replacement of outdated Chinese J-7 and J-8 fighters, which are copies of the Soviet MiG-21, with the latest J-16 fighters - they represent a deep modernization of the Russian Su-30MKK. The J-16 is assigned an important role in patrolling the airspace around the island of Taiwan, which the PRC authorities consider part of China's territory.