The spontaneous protests of citizens of Ukraine demanding to reduce gas tariffs are becoming the size of a national epidemic. On November 19, 2018, Transcarpathia took the baton, where about a hundred local residents blocked traffic along the Kiev-Chop highway, on the Lower Gate section.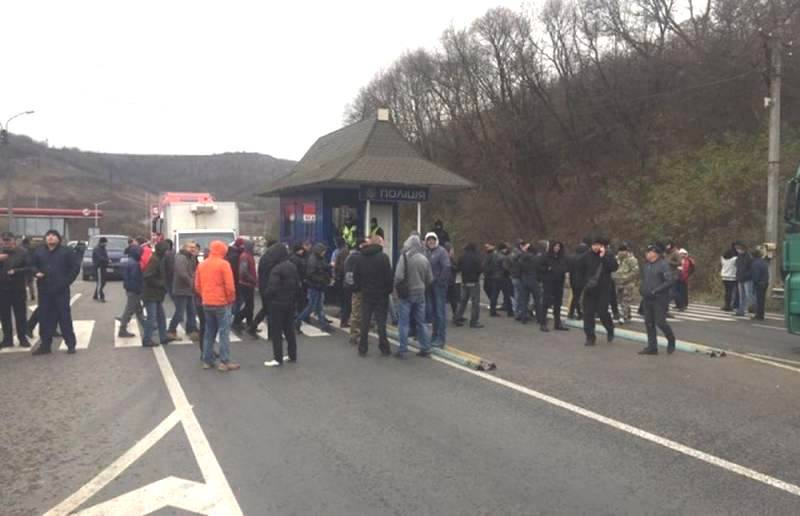 It should be noted that Chop is the border of Ukraine with Hungary and Slovakia, and near the Lower Gate there is one of the passes that connect Transcarpathia with the rest of Ukraine. So a very significant event for the authorities took place.
Naturally, as a result of the protest rally on a busy highway, multi-kilometer traffic jams formed. The protesters actively walked along the crosswalk located near the police post and at that time no traffic was carried out. Thus, even without violating administrative legislation, they demanded that the chairman of the Transcarpathian Regional State Administration, Gennady Moskal, talk to him (this is the person's last name, and not something that some people might think about).
As a result of the actions of desperate citizens, the Ukrenergo special car was even blocked. And a third of Transcarpathia was threatened by blackouts.
The police even warned the protesters that blocking transport communications was punishable under Art. 279 of the Criminal Code of Ukraine. However, in Ukraine it is not yet forbidden to walk through a pedestrian crossing. And before that, it's detailed and popular
explained
why gas has risen in price for them.