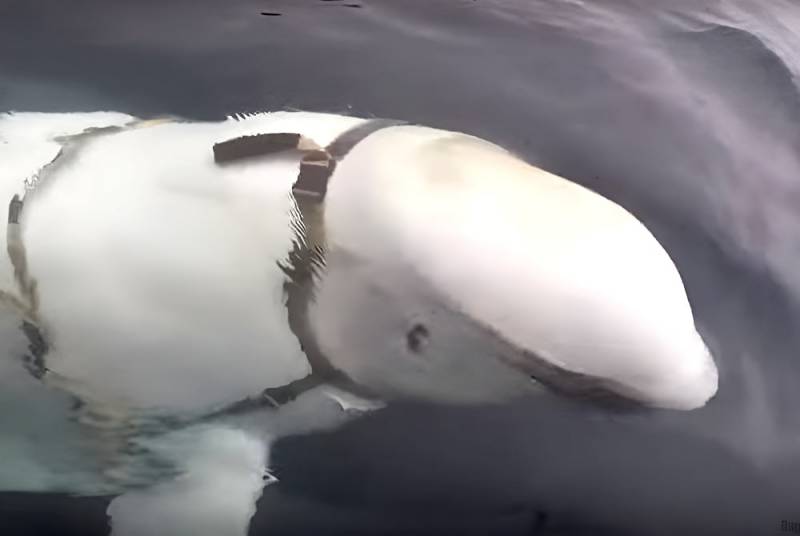 The Swedish authorities are concerned about the appearance in the territorial waters of the country of a beluga whale, which is suspected of spying for Russia. Publications about the migration of the predator appeared in the media.
Foreign media reports about the movements of a beluga whale, which is suspected of collaborating with the Russian authorities, are very reminiscent of an episode from the Soviet TV series Seventeen Moments of Spring.
"Stirlitz is walking along the corridor," exclaims Bittner.
What corridor? Mueller says.
"Along our corridor," explains the adjutant of the SS Gruppenfuehrer.
It is noted that the beluga whale has been in the Norwegian coastline for almost three years. And now he suddenly decided to change the point of permanent deployment and move to Swedish waters.
It is unlikely that anyone will be surprised if the migration of the predator is associated with the possible entry of Sweden into NATO and the "dishonest" elections in Turkey, which may affect the entry of Stockholm into the North Atlantic Alliance.
Western media remind that when the whale appeared in the waters of Norway, it was wearing a collar with the inscription "Equipment St. Petersburg." Experts immediately suggested that the "sea monster" could escape from the enclosure, and later be trained in the Russian fleet.
It is on this basis that the beluga whale was named Khvaldimir in the West. The fact is that "whale" in Norwegian is hval. And even though the collar was removed from him, the ingenuity of Russian intelligence officers is known to everyone. Stirlitz, for example, used flower pots not without success. Keith, in principle, can also come up with something similar.